How to Make Easy Zipper Flowers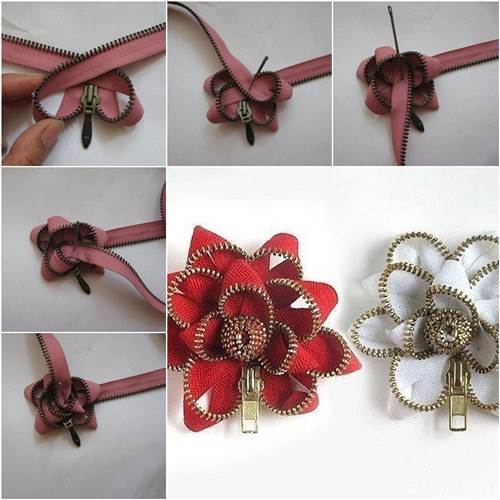 I have posted quite a few projects to make beautiful flowers, such as ribbon flowers, paper flowers and beaded flowers. Do you know that zippers can be used to make flowers too? Florals made from zippers, particularly the ones with metal teeth, have become more and more popular in fashions projects. Here is a tutorial to show you how to make easy zipper flowers. They look very unique and beautiful. As with other fabric flowers, zipper flowers can be used for hair accessories, brooch, necklaces, ornaments on shoes, bags, etc. Enjoy!
Here are the supplies you may need:
Zipper with metal teeth;
Craft scissors or rotary cutter;
Needle and sturdy thread.

Here's a video tutorial to show you how to make a zipper flower brooch…
                                                                                                      source: Evange
                                                                                                    source: Gustamonton