Creative Ideas – Transform Your Kid's Drawings Into Unique Pieces Of Jewelry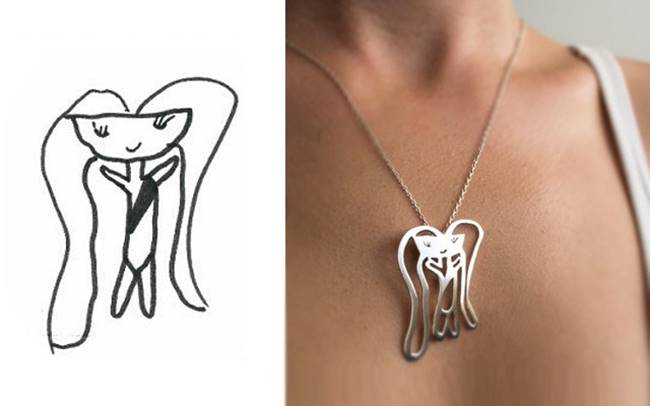 Kids grow so fast. If you are looking for creative keepsake ideas to hold on to your kid's precious childhood memory, then this is the one for you. Kids' drawings, paintings and other artwork are wonderful ways to show their endless creativity and imagination. Parents treasure these early scribbles by keeping them in folders, frames or taking pictures of them. But two Turkish artists have come up with a really creative way to keep your favorite piece of your kid's artwork: they transform your kid's drawings into unique pieces of jewelry!
Istanbul-based artists Yasemin Erdin Tavukçu & Özgür Karavit run the Etsy shop TasarimTakarim. Customers send in pictures of drawings via emails and they will turn them in into stunning pieces of jewelry, such as necklaces, pendants and bracelets. These turn out really unique and amazing!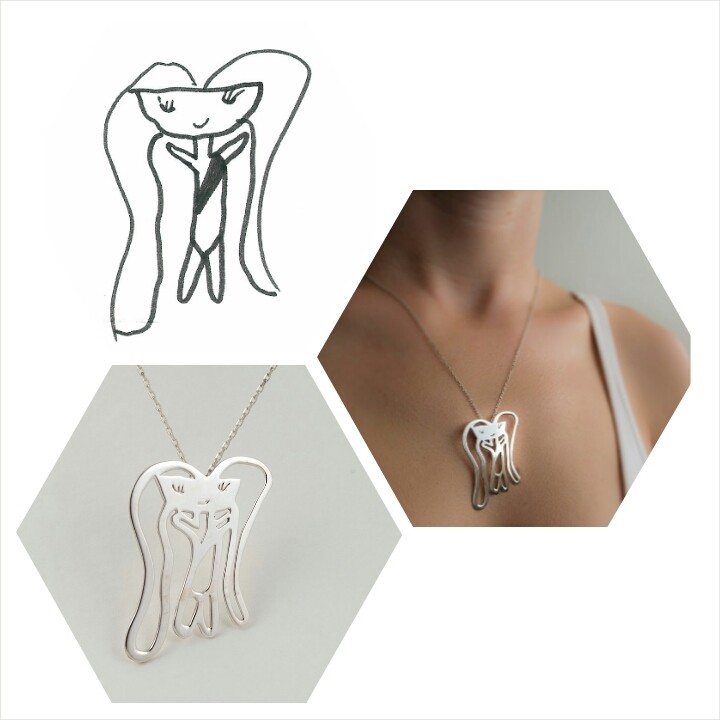 I am sure every mom would be proud to wear these beautiful and unique pieces of jewelry that are made from their kids' artwork. They will be precious and personalized gifts to keep forever. Please head over to TasarimTakarim for more pictures and details.
Source: TasarimTakarim
The following is another creative keepsake idea: turn outgrown baby clothes into keepsake teddy bears.