Creative Ideas – DIY Crochet Elephant Edging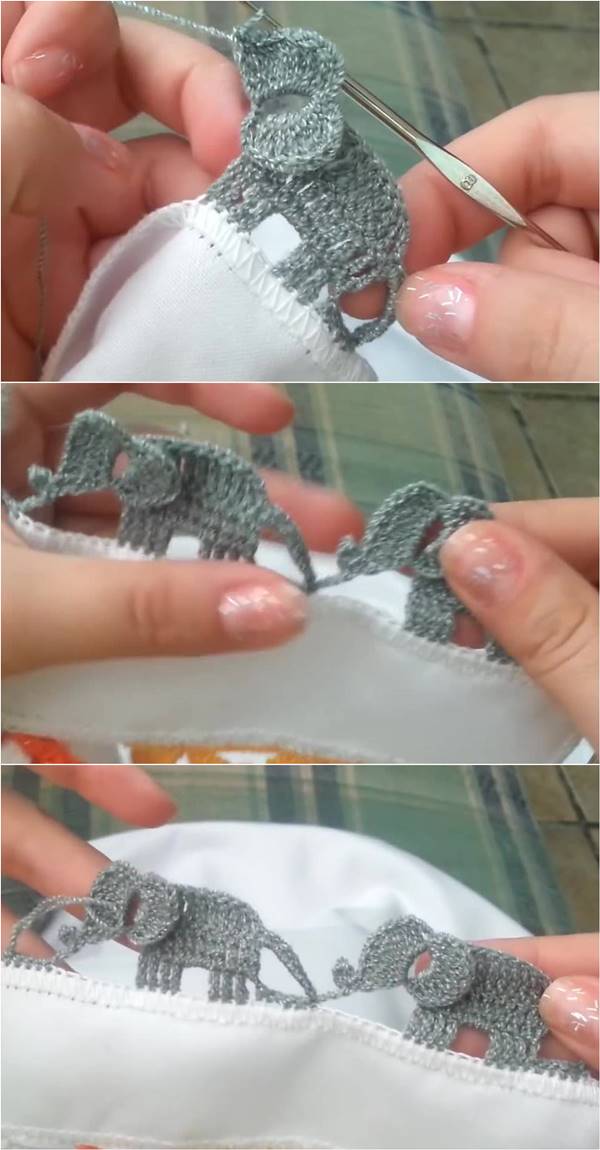 If you are a crochet lover, you may already know that edging is an important part of any crochet project. A creative designed edging will add a special touch to your crocheted item and complete your style. If you are looking for a cute crochet edging idea, this crochet elephant edging is the one for you! It is really a fun way to add sweet details to the edges of your projects, from blankets, scarves, clothing, bags, pillowcases, tablecloth to just about everything! It can also be used as decoration for other craft projects. This is great for kids and elephant lovers!
Check out the following video tutorials for a variety of crochet elephant edgings and learn how to make them with your own hands. Which one is your favorite?