Creative Ideas – DIY Upcycled Plastic Bottle Drawer Storage System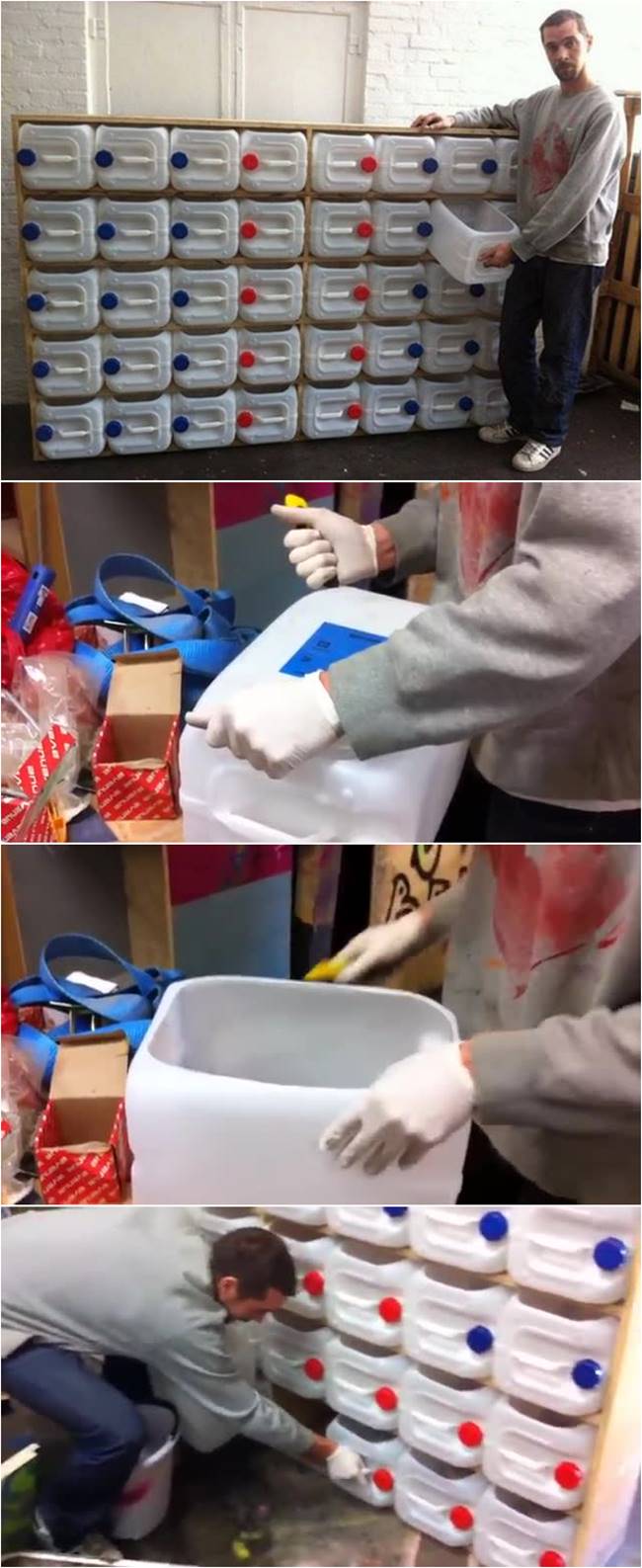 It's awesome to recycle the everyday items around your household that you are going to discard, and turn them into something useful. I am excited to feature a creative idea by Thomas Dambo and how he recycled large plastic bottles. In the video below, Thomas showed us how to build a DIY upcycled plastic bottle drawer storage system. Basically, you'll just cut open the plastic bottles and tuck them into the wood structure to use them as drawers. You can use milk jugs, detergent bottles and other larger sized plastic bottles. This storage shelf system is very useful and practical in the kitchen, garage or a kid's room. The idea is really cool and it shows an innovative example how to recycle everyday items into something useful. Follow the video and learn how to build it. Enjoy!
You may also like How to Build an Igloo Using Milk Jugs.