Creative Ideas – DIY Easy And Cute Sneakers Makeover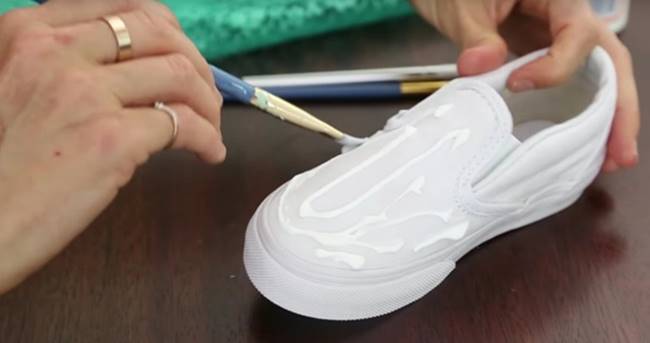 Are you a big fan of canvas sneakers or boat shoes? They are light-weighted and very comfortable to wear. But they usually come in plain colors, which is kind of boring for some people. If you are looking for creative ways to upgrade your plain sneakers, here is a cool DIY project to customize them.
In this tutorial, the brilliant lady from WhatsUpMoms demonstrates us an easy and cute DIY sneakers makeover. With some glue and a bit of fabric, you can transform your boring white sneakers into some really stylish looking footwear! You can make variation and use different materials to create your own designs. This little trick works for both kids and adult sneakers. Check out the tutorial and learn the step by step. Enjoy!
Do you like this sneakers makeover idea? Please share this cool DIY project with your friends and family!