Creative Ideas – How To Repurpose An Extra Large T-shirt Into A Peplum Top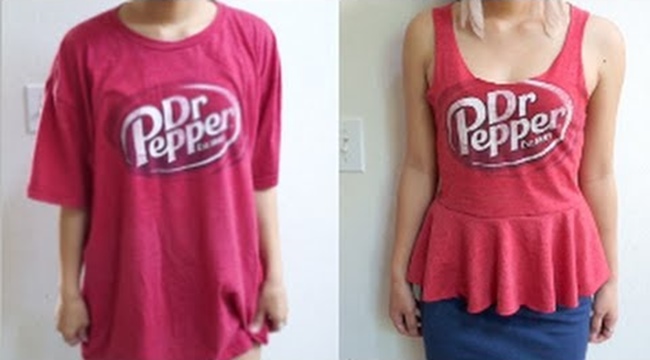 Do you have a bunch of t-shirts sitting in your closet for a long time and taking up too much space? Whether they are old or new, too small or too large, there are many creative ways for you to repurpose and reuse them. We have featured a lot of old t-shirt upcycle projects before. Now we are excited to feature another great DIY project to repurpose an oversize t-shirt.
In this tutorial, April from YouTube channel Coolirpa demonstrates how to repurpose an extra large t-shirt into a peplum top. It's very easy to make and requires only basic sewing skills. All you need is an t-shirt, scissors, sewing pins, a sewing machine and a circle skirt pattern. April chose the t-shirt with the Dr. Pepper logo and the result is a lovely peplum top that is a perfect addition to your summer fashion. You can choose the shirts with your favorite colors, patterns and fabric to create your own designs. Follow the video and watch the detailed instructions to make your own peplum top. Enjoy!
source: coolirpa
Is this something you are going to give it a try? Please let us know how it goes. Don't forget to share this awesome DIY fashion project with your friends and family!