DIY Kanzashi Satin Ribbon Dragonfly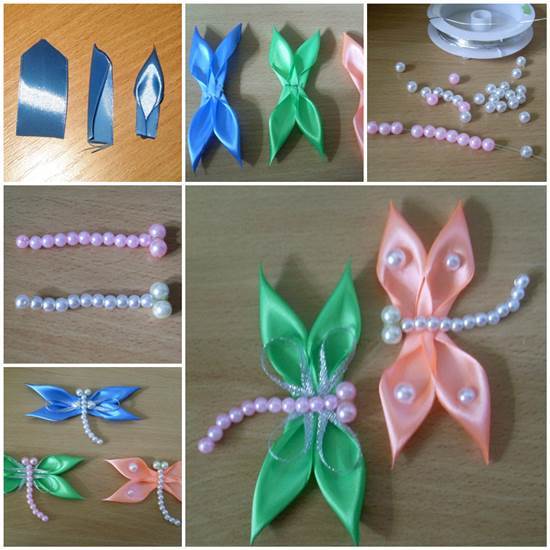 Kanzashi originated from Japan as hair ornaments used in traditional Japanese hairstyles. Now it is widely used as a technique to make fabric flowers for fashion and home decoration. Here is a fun DIY project to make Kanzashi satin ribbon dragonflies. They are so pretty! You can use them for hair accessories, brooch, ornaments on bags, etc. It's very easy to make them. You can use different colors and sizes to create your own design. Let's try it!
Here are the things you may need:
Satin ribbon;
Glitter ribbon;
Beads;
Wire;
Scissors;
Tweezers;
Needle;
Thread;
Glue.

You may also like this pretty DIY beaded dragonfly. Click the link below for more details.