DIY Denim and Beads Bracelet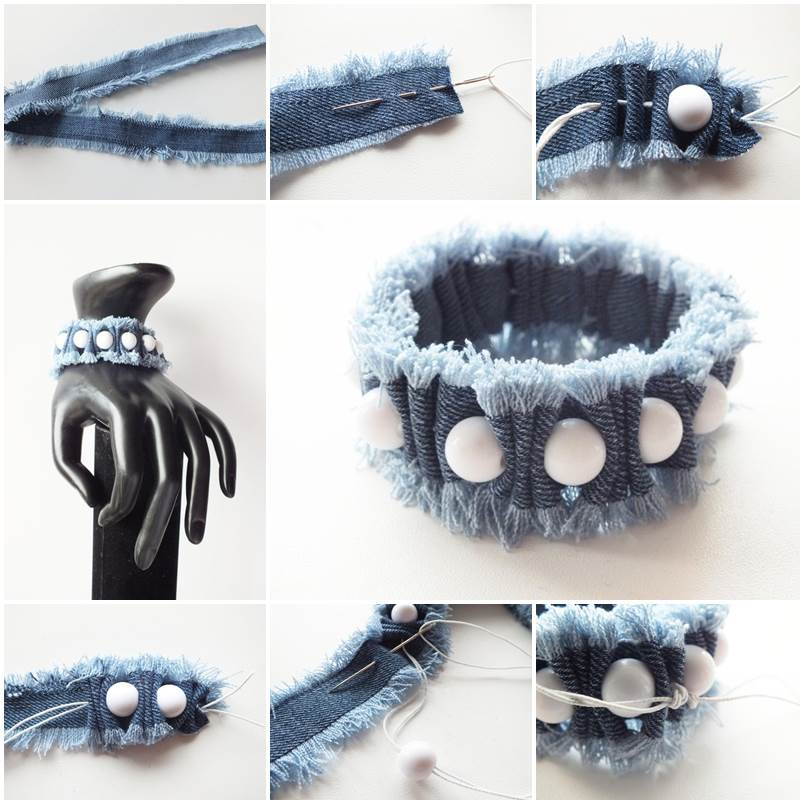 Bracelet is a wonderful way to highlight our fashion style. You don't have to spend extra money on a nice new bracelet. I am excited to feature this nice DIY project to make a unique bracelet with denim and beads. Denim fabric is very popular because it is never out of fashion and always brings a youthful, dynamic look. This stylish bracelet is very easy to make and requires just a little bit of sewing! You can use old jeans for the denim fabric, which is a nice way to recycle your old jeans. Let's try it!
Here are the things you may need:
Denim fabric from old jeans;
Beads with sizes and colors of your own choices;
Needle and thread;
Scissors.

You may also like the following DIY bracelets. Hopefully you will be inspired to make one for yourself or send as gifts. Enjoy!