Creative Ideas – DIY Faux Waterfall Braid Headband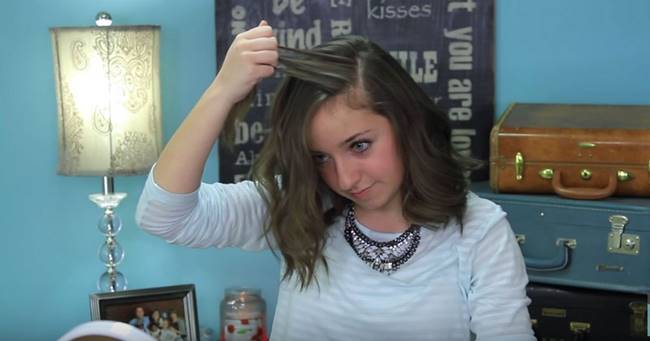 Hairstyle is such a wonderful way to highlight our fashion style. Whether we have long or short hair, straight or curly hair, we can always create a new look by changing our hairstyle. We can even use hair accessories such as headband and hair clips to add to the beauty of our hairstyles. But in this busy world, we might not have much time for a complicated hairstyle. If you are looking for quick, easy and pretty hairstyles, you should definitely check out this one.
In this tutorial, Bailey from Cute Girls Hairstyles is going to show us how to make a DIY faux waterfall braid headband. Do you like waterfall braid? It has a modern look and elegant style. What's so special about this faux waterfall headband is that it uses a braid to hold the hairstyle together. The best part? It's very easy to create. Once you practice a lot, you can do it in a few minutes. All you need is just a bobby pin and a small hair elastic to make this gorgeous hairstyle. Bailey also shares a few tricks on how to keep the waterfall strands looking great. Follow the video below and get all the details. Enjoy!
Please share this gorgeous hairstyle with your friends!