Creative Ideas – DIY Triple-Flip Combo Faux Braid Hairstyle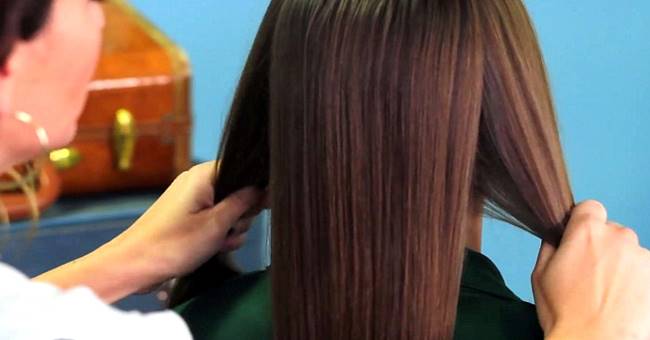 If you have long hair, there are many creative ways to style your hair than just a regular ponytail or French braid. I am excited to feature this unique hairstyle from the popular YouTube channel Cute Girls Hairstyles. In this tutorial, the Mom is going to show how to create this triple-flip combo faux braid hairstyle for her daughter Kamri. Every twist in this style is so creative and the final look is absolutely gorgeous. The best thing? It's very fast and easy to do. You can do it in a matter of 5 minutes!
First, comb out three sections of the hair and secure each section with a rubber band. You'll have three loose ponytails. Then create a small opening in the hair and pull the ponytail through. Loosen the hair to create the volume. Continue and join the three sections of the hair in the middle ponytail. Finally weave until the end of hair and secure with another rubber band. It might look complicated to do at first. But once you watch the video and practice a lot, you can do it quickly. I really like how it turns out. It looks like a lot of inverted hearts stacking on top of one another. Isn't that lovely? It's great for little girls or teenage girls with long hair. Do you want to give it a try?
Please share this fast and unique hairstyle with your friends!