Creative Ideas – DIY Colorful Wave Macrame Beaded Bracelet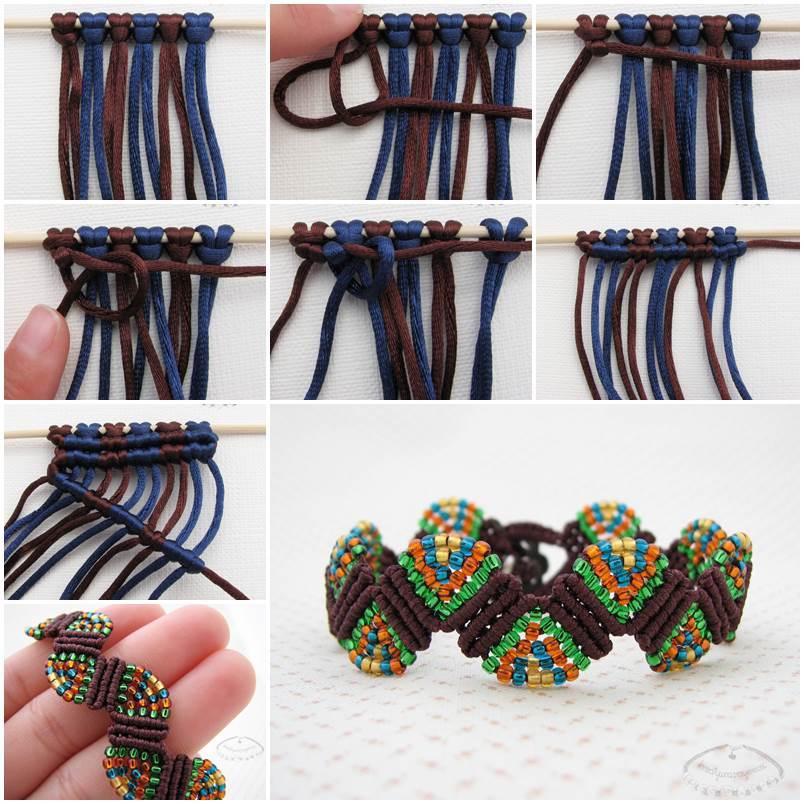 Macrame is a form of textile-making using knotting rather than weaving or knitting. If you love Macrame bracelet, here is a fantastic DIY fashion project to make a colorful wave Macrame bracelet by combining Macrame knots and 4 colors of small beads. This gorgeous bracelet will certainly highlight your fashion style with its unique wavy design. In addition, you don't have to spend much on a nice new bracelet like this, which is one of the benefits of DIY. Enjoy!
Here are the things you may need:
Nylon cord;

Small beads: orange, blue, yellow and green;

Two 1″ silver ribbon crimp ends;

Lobster clasp with tag connector and two jump rings;

Needle nose pliers;

Scissors. 
Check out the detailed instructions for both the Macrame part and the beading part in the following link (translated version)…
You may also like this stylish square knot Macrame bracelet.