How to Make Pretty Heart Shaped Nail Art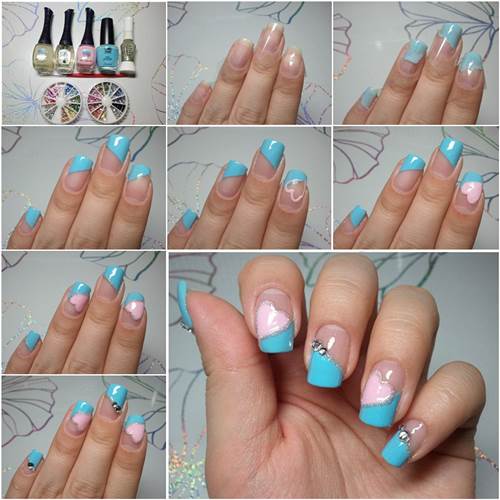 It's fun and easy to do your own nail art. All you need is just supplies, time and fancy ideas to get started. Here is a super cute idea to make pretty heart shaped nail art. Isn't that fabulous? Do it just for fun or for a dating and get ready get compliments. 🙂 Enjoy!
Here are the supplies you may need:
Nail polish;
Tiny sequins;
Tape;
Nail art brushes, pen and liner.