How to Make DIY Heart Shaped Braids Hairstyle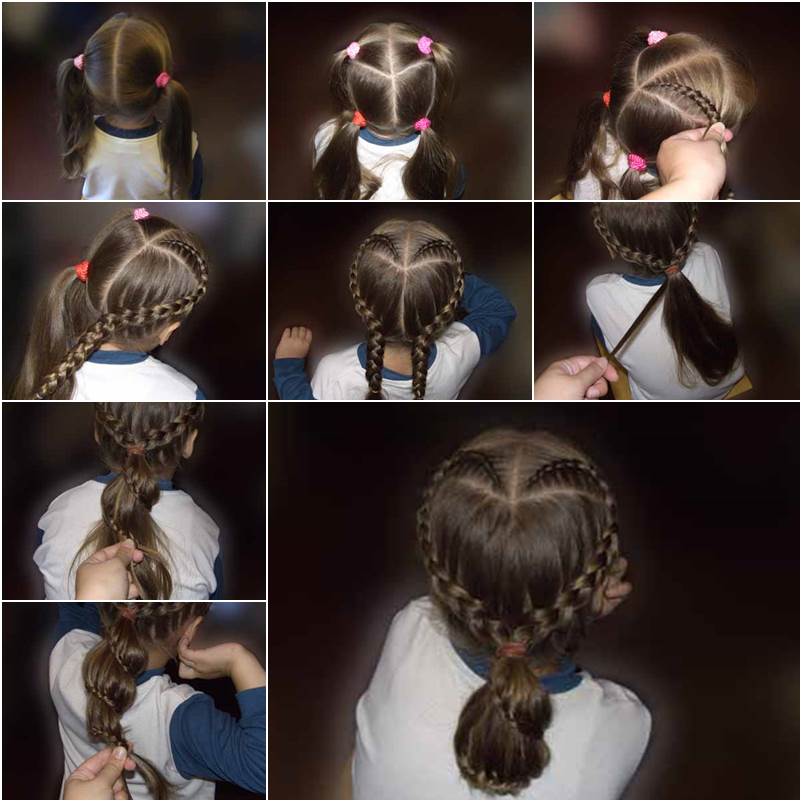 Here is a nice DIY tutorial on how to make heart shaped braids hairstyle. It looks so cute and pretty! It's perfect for Valentine's day. It can be used for flower girl hairstyle, too. If you have long hair and want to try something fancy, definite try this one. Enjoy!

Instructions:
Divide the hair into four parts and make four ponytails, as shown in the picture.
Start weaving braids with the upper right strand of hair from the center. Be sure to weave in an angle that can form the heart shape.
Connect the braids with the bottom right strand of hair and weave the braids until the end of the right part of hair. Tie with a rubber band.
Do the same for the left part of the hair.
Connect the two braids into a ponytail to form a complete heart shape.
You can stop here or continue to make a braided ponytail.
Pick up a small strand of hair from the ponytail and begin to weave from left to right.
Wrap up the first row of weaving around the rear ponytail.
Begin to weave the second row, again taking only part of the hair of the ponytail.
Again wrap around the ponytail and weave the third row until you reach the end of the pigtail.
Twist or pull the end of the pigtail all the way up and tuck behind the braided ponytail. Secure with rubber band.