How to Make Amazing Water Marble Nail Art DIY Tutorial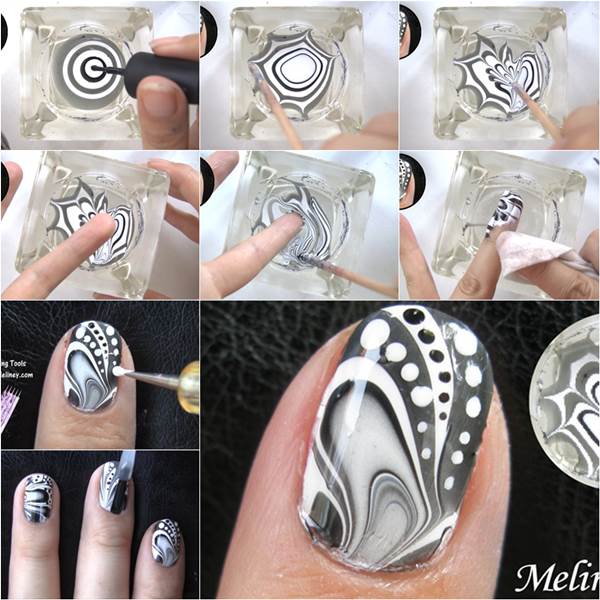 Do you do your own nail art? Instead of applying regular nail polish, let's try something new and creative! Here is a nice DIY tutorial on how to make water marble nail art. Isn't that amazing? Just mix the black and white nail polish with water and use an orange wood stick to drag the pattern. It creates such a unique marble effect on the nails that looks like magic. Then decorate the nails with black and white dots. Take this idea further and you can try colorful marble effect. Enjoy!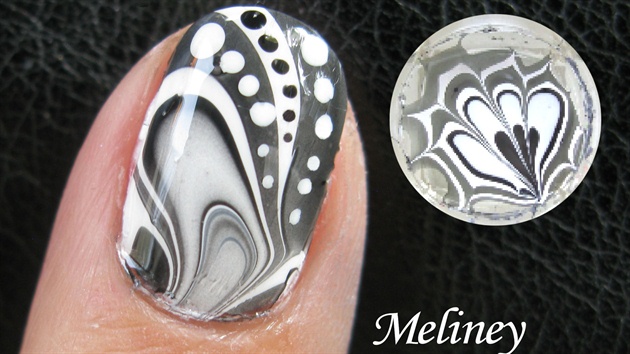 Check out this video tutorial…
You may also like this colored version of water marble nail art.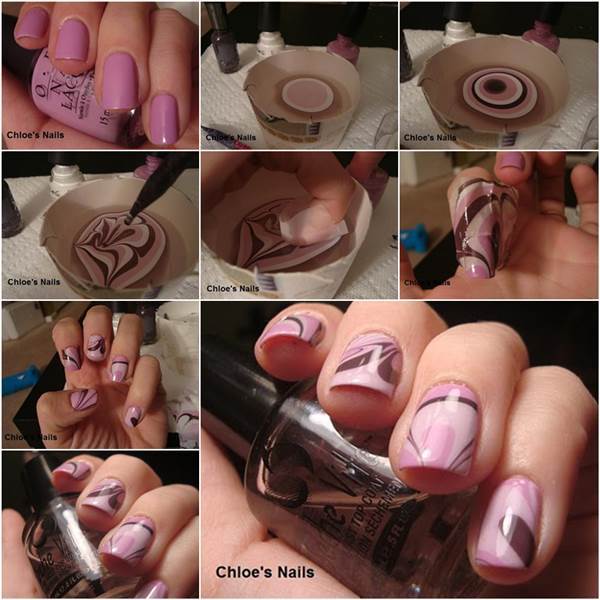 If you like the water marble effect, you can also apply it to cake making. Isn't that cool? 🙂