How To DIY Pretty Rose Braids Hairstyle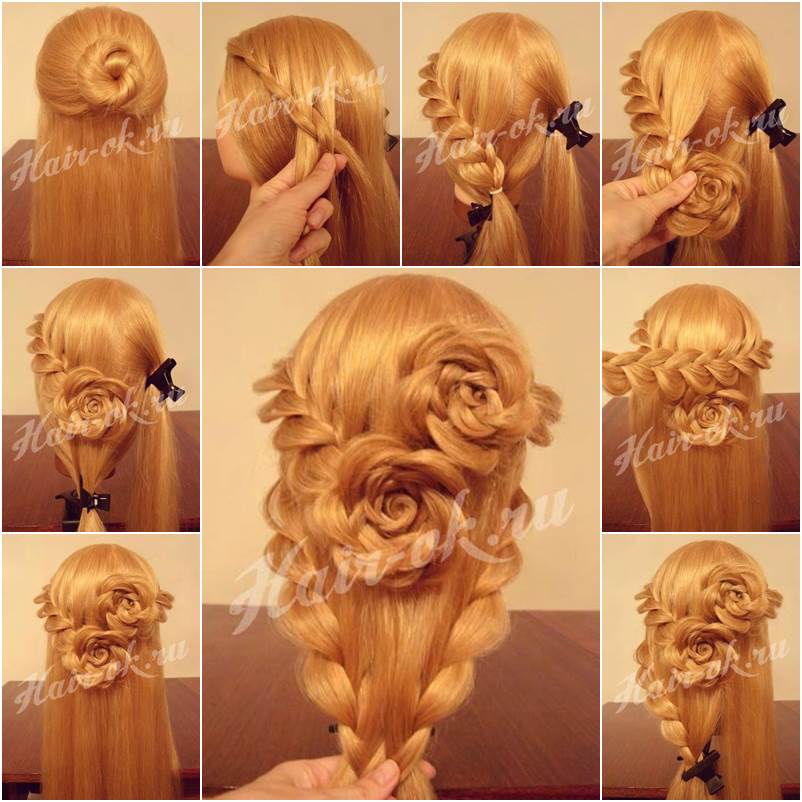 Here is a nice DIY tutorial on how to make rose braids hairstyle. It looks really elegant and beautiful. It would be great for many occasions such as wedding, evening party, dating, dancing party and so on. If you have medium or long hair, definitely try this hairstyle!
Here are the things you may need:
Comb;
Hair elastics;
Hair clips;
Bobby pins;
Hair spray.
Instructions:
1. Comb your hair and divide the hair into two parts with the upper part having slightly less volume of hair than the bottom part. Grab strands of hair from the upper part and start weaving French braid from the left side. Use a hair clip to secure the hair from the right side.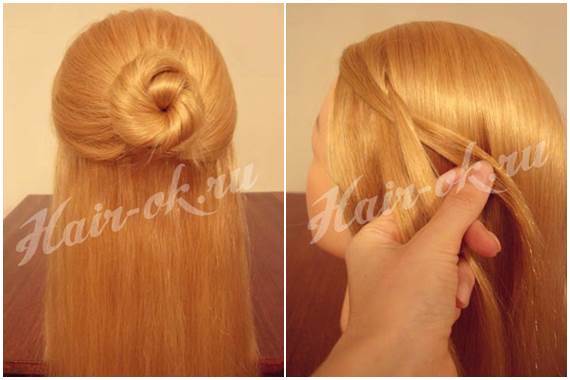 2.  Gradually add strands of hair from the left side until you finish the braid. Secure it with a hair elastic.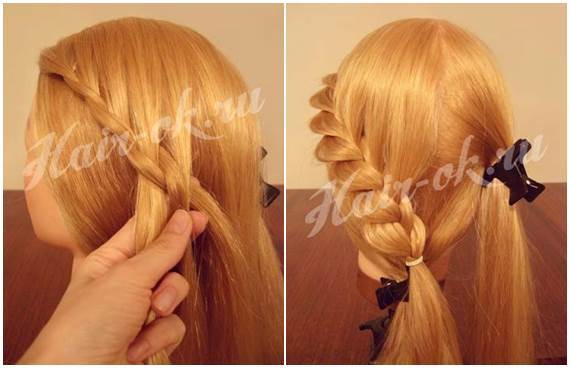 3. At the end of the braid, roll it into a rose from the bottom to the top. Secure it with bobby pins.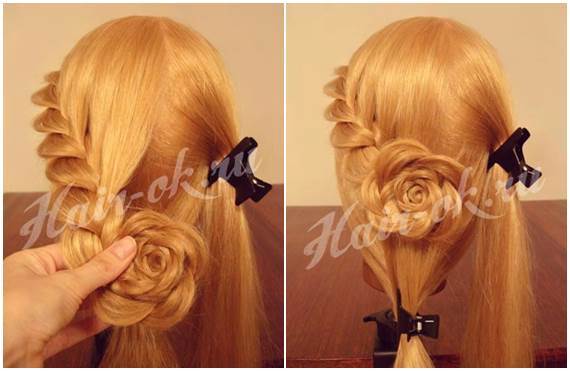 4. Repeat the same steps from the right side with the braid slightly higher than the first one.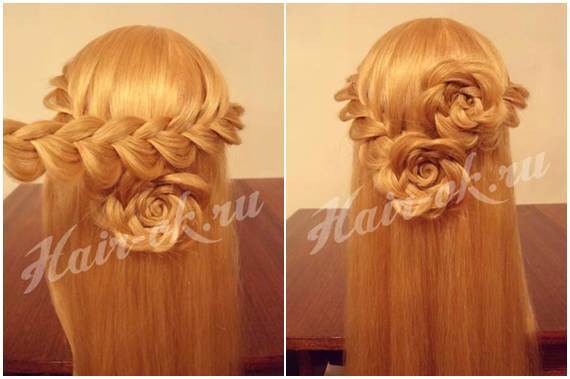 5. Weave two side braids with the hair from the bottom part and connect them at the end with a hair elastic.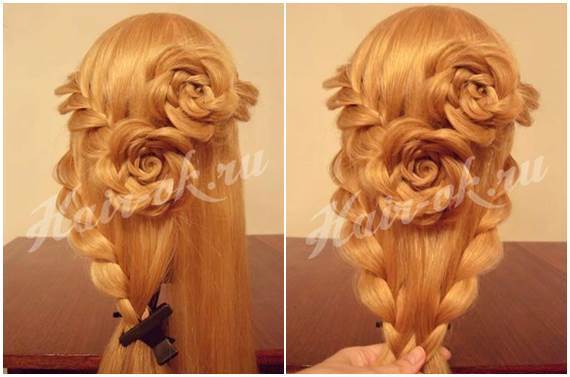 6. You get a very elegant and stylish hairstyle. Enjoy!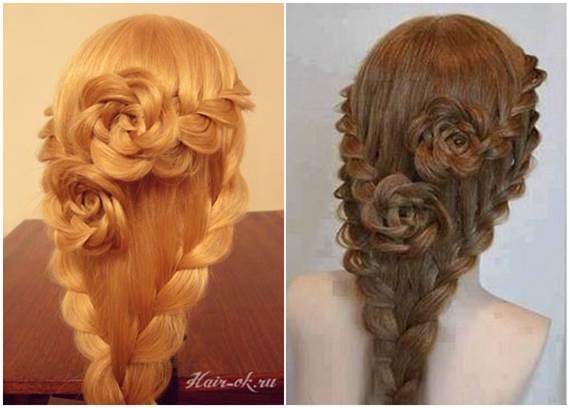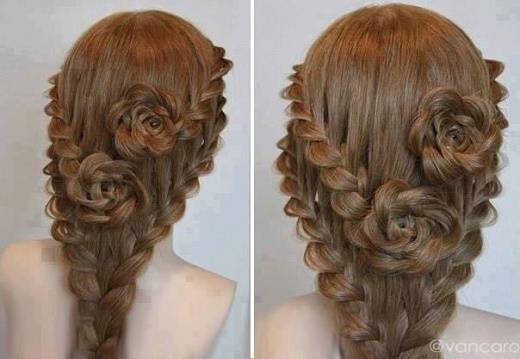 You may also check out a video tutorial for a similar hairstyle and watch how to make these beautiful rose braids.
source: Princess Hairstyles
You may also like this heart shaped crown braided hairstyle.