How to DIY Elegant Braided Fishtail Hairstyle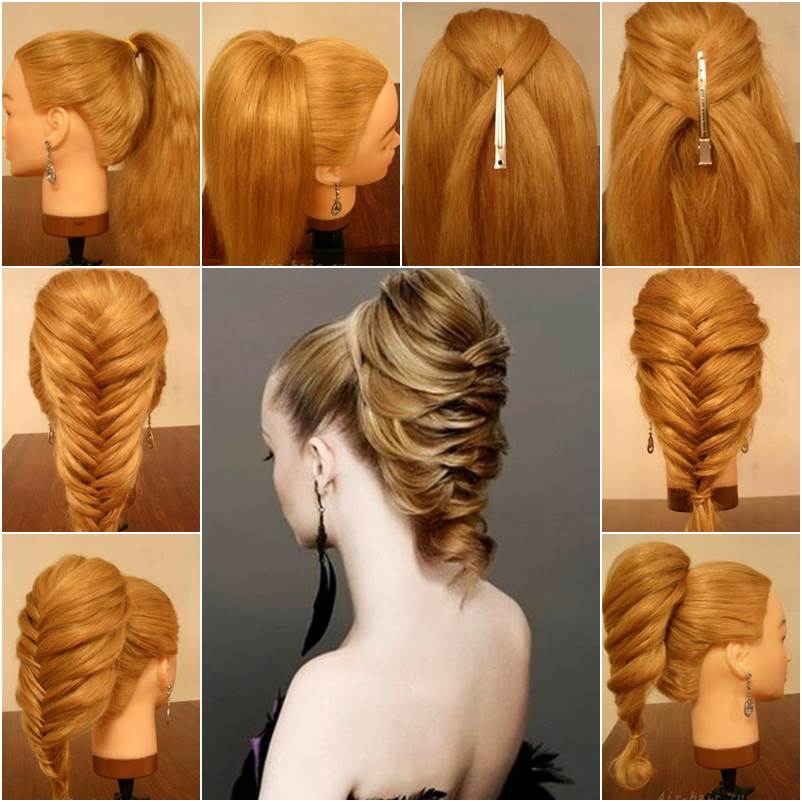 Here is a nice DIY tutorial to show you how to make braided fishtail hairstyle. It looks very elegant and beautiful! It would be great for formal occasions such as wedding, evening party, dating, dancing party and so on. If you have medium or long hair, definitely try this hairstyle!
Instructions:
Collect the hair and make a high ponytail.

Make a hole at the base of the ponytail and insert the ponytail through the hole, making the ponytail look voluminous.

Take two strands of hair and overlap them. Secure with a hair clip.

Continue weaving in the same way until all hair has been picked up in a "fishtail".

Gently adjust and pull the side strands to to make it look voluminous.

To make the upper part of the fishtail look even more voluminous, place a homemade roller under the fishtail and secure with bobby pins. The roller should be covered by the hair and looks invisible.

Tuck the end of the fishtail under the braid or just tie a thin rubber band.
You may also check out this video tutorial…