How to DIY Easy Handbag from Old Jeans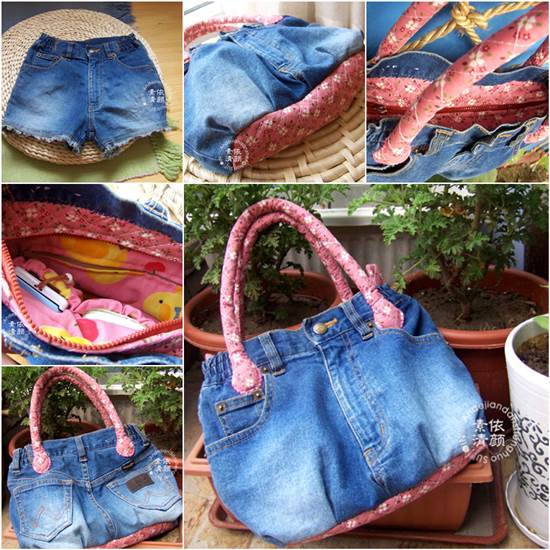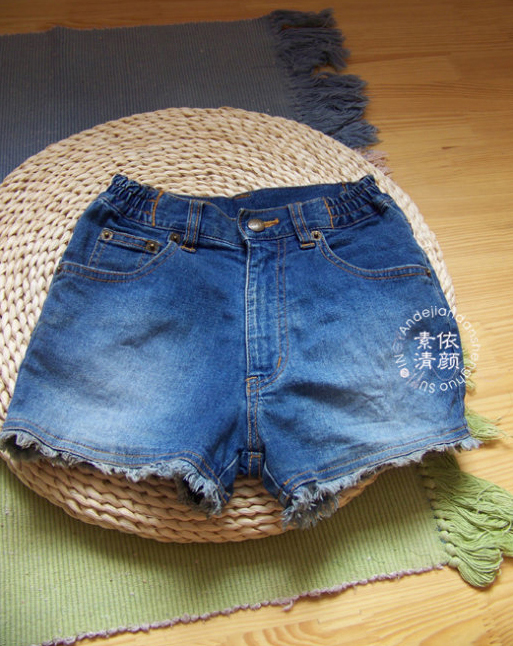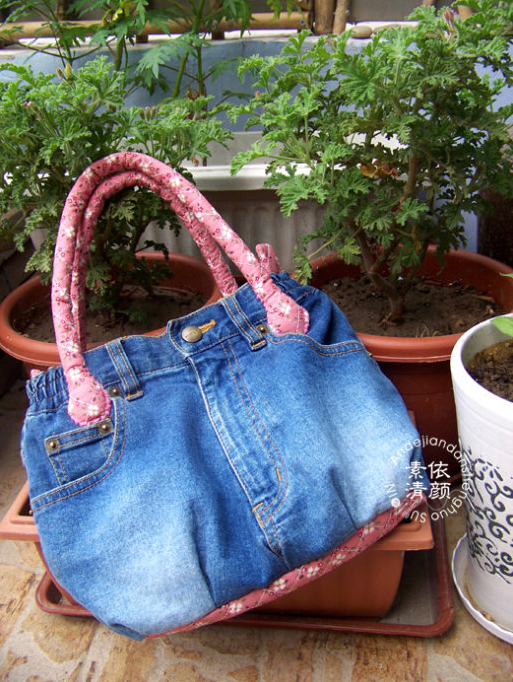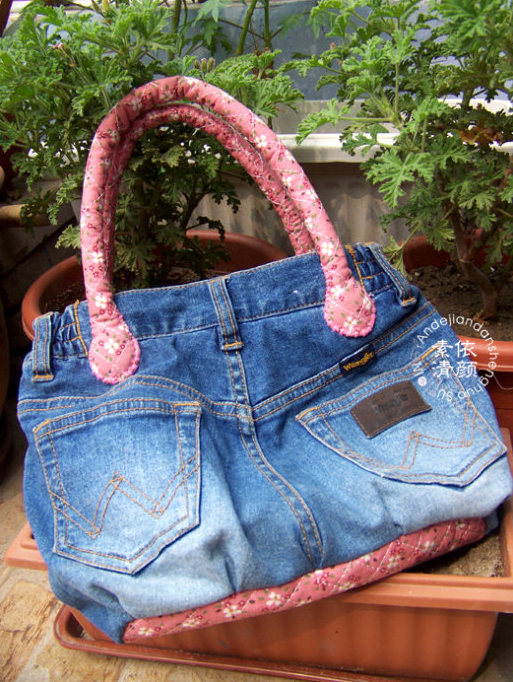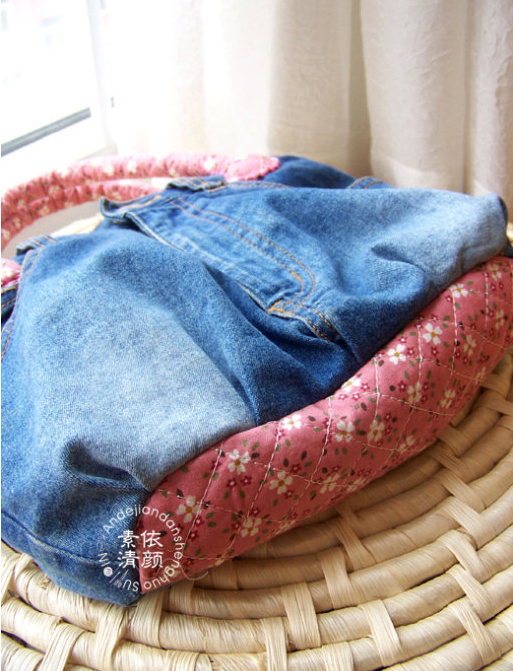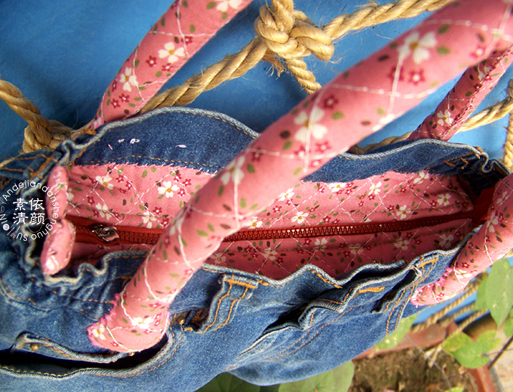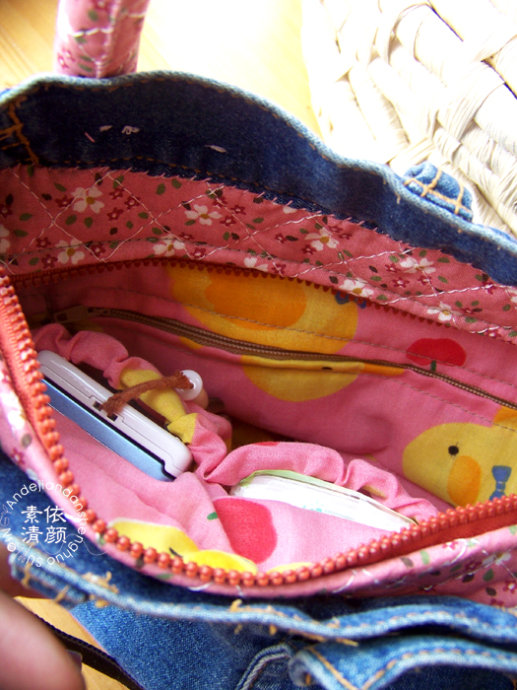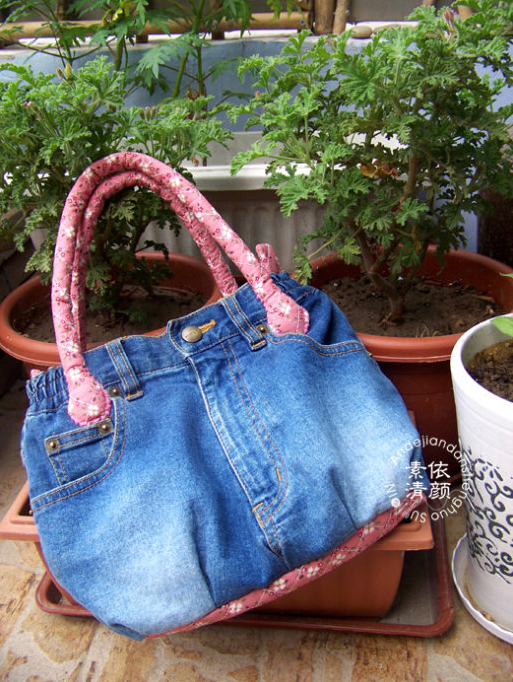 Do you have any old jeans that are sitting in your wardrobe for a long time and you don't want to wear any more because they are out of fashion? With a little bit of creativity, you can refashion them into an easy handbag with just a little bit of sewing and here is a nice example for you. Isn't it cool? Another great thing is that only the upper parts of the jeans are used in this project. The bottom part remains intact and can be turned into another stylish handbag (see here)! Let's get started!
Here are the things you will need:
Fabric with colors and patterns of your choices;
A pair of old jeans;
Scissors;
Thread and needles or Sewing machine;
Pins;
Cotton fillings;
Zipper.
Instructions:
Take the old jeans and cut off the legs to your desired length.
Measure the length of the bottom of the jeans and cut a piece of fabric that will fit it.
Sew the fabric to the bottom of the jeans with seam down to form the bottom of the bag.
Sew the lining of the bag. You may add extra pockets for holding cellphone and purse inside the bag if you like.
Sew a zipper at the opening of the handbag.
Make two handles, pin and stitch them to each side of the bag. For how to make the handles, please refer to the following graphs: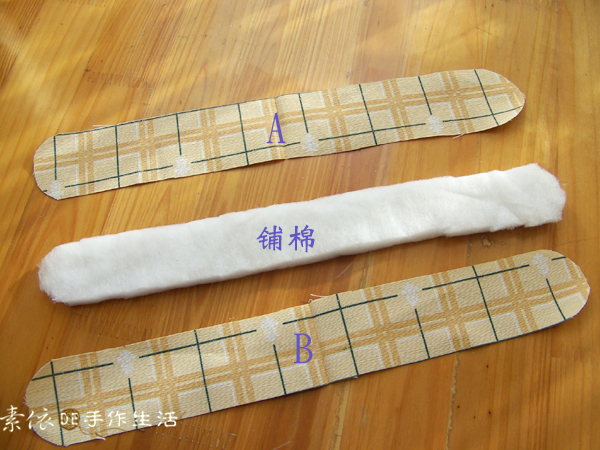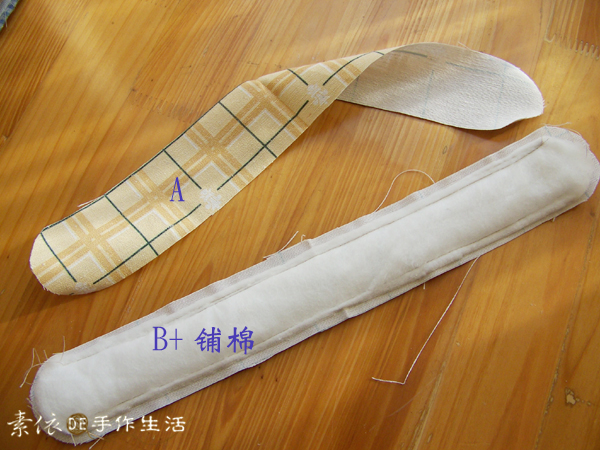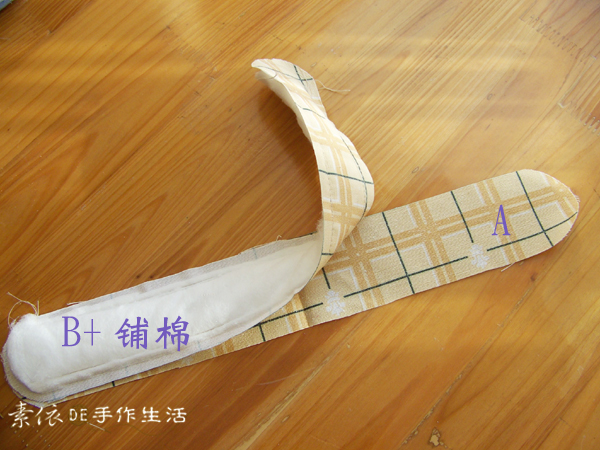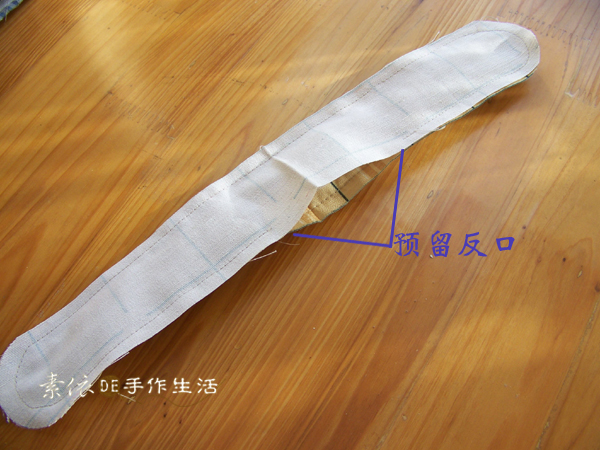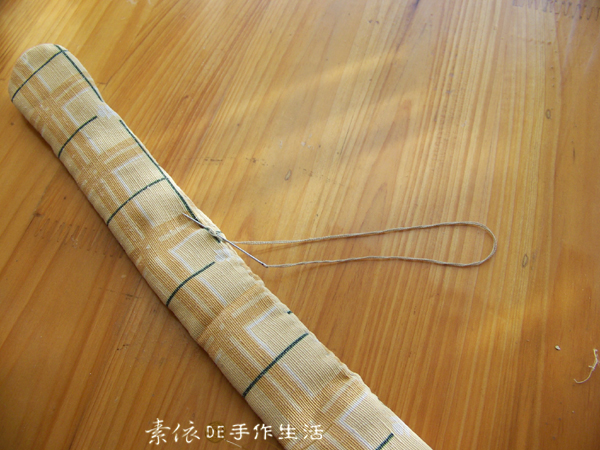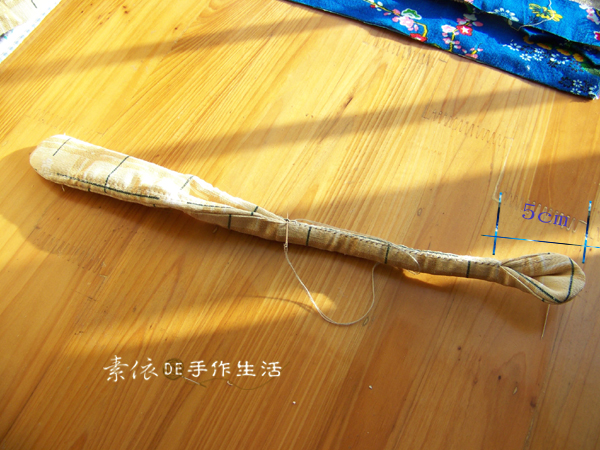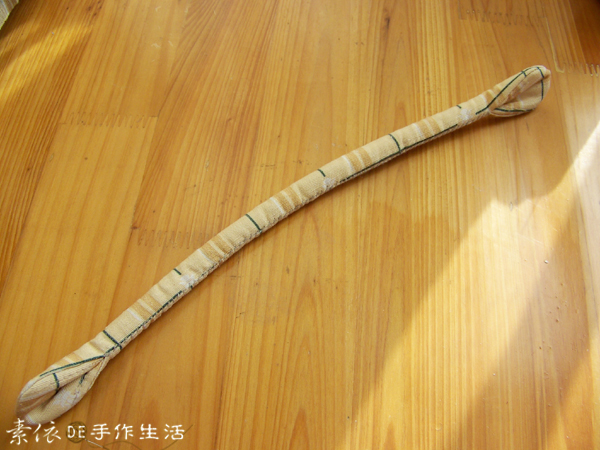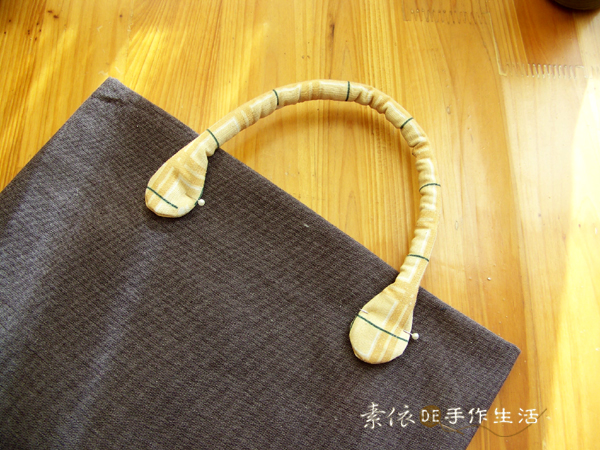 You may also like this stylish handbag which is also upcycled from a pair of old jeans.