How to DIY Easy Bun Hairstyle Using Chopstick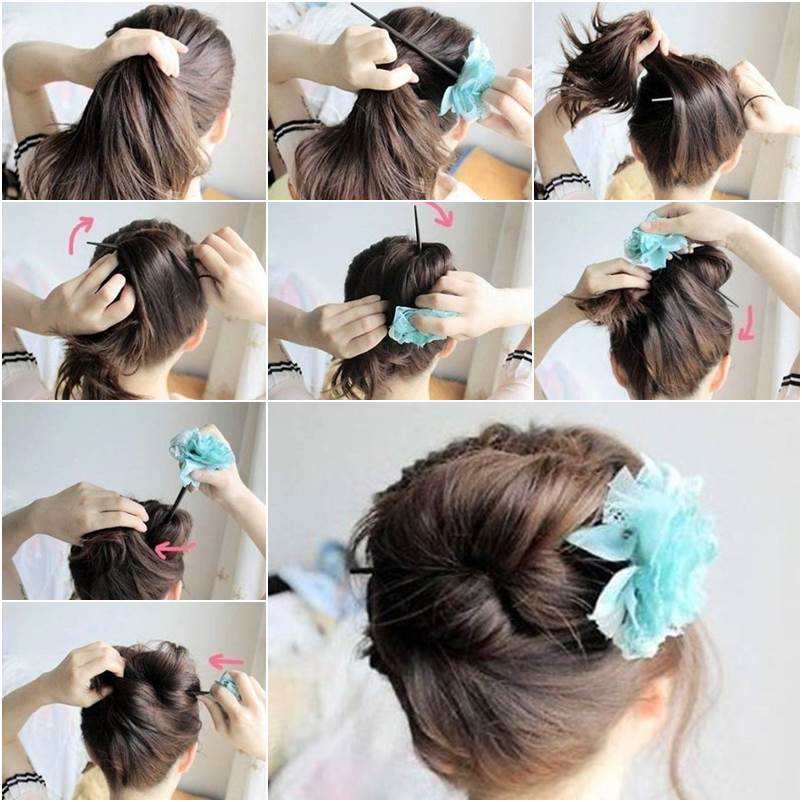 It's really not difficult to make an elegant updo hairstyle, especially with the help of a little device. Here is a nice DIY fashion project to make an easy updo hairstyle with a chopstick. The chopstick works like a hair pin to help secure the bun. It's fun, easy and quick to make. Once you master the technique, you can do it in less than 1 minute. The finished bun hairstyle looks very elegant, especially with the fabric flower ornament. You can also use a pretty hair stick to hold your hair. It works the same as the chopstick. Next time if you are running late for school or work, but still want to look impressive and gorgeous, definitely try this hairstyle!
Here are the things you may need:
A chopstick or pencil;
Fabric flower ornament;
Bobby pins;
A comb.
Instructions:
1. Comb your hair and collect your hair to make a ponytail.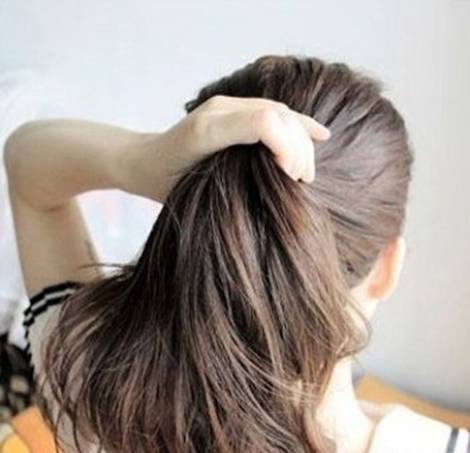 2. Tie a fabric flower hair ornament to one end of the chopstick and start doing your hair.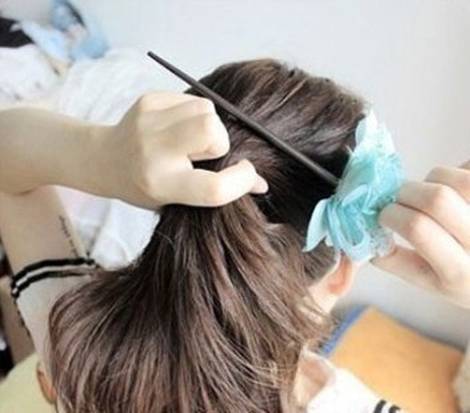 3. Place the chopstick on the base of the ponytail and wrap the ponytail around the chopstick.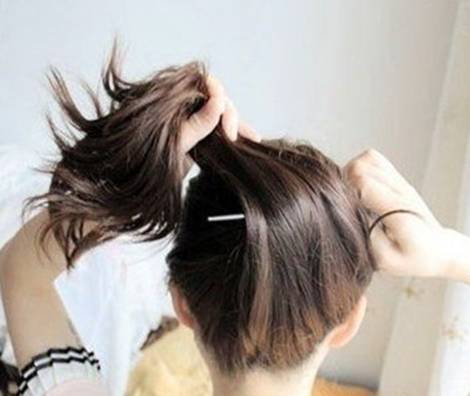 4. Use your left hand to hold your hair and your right hand to turn the chopstick in thedirections as indicated by the arrows.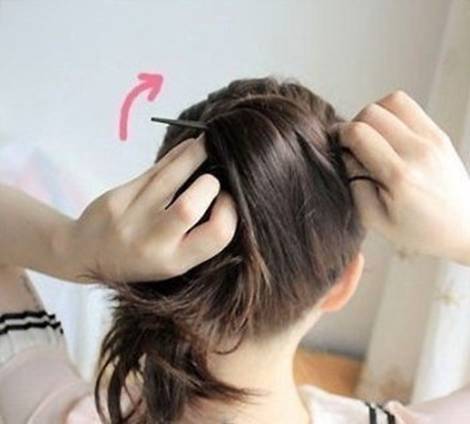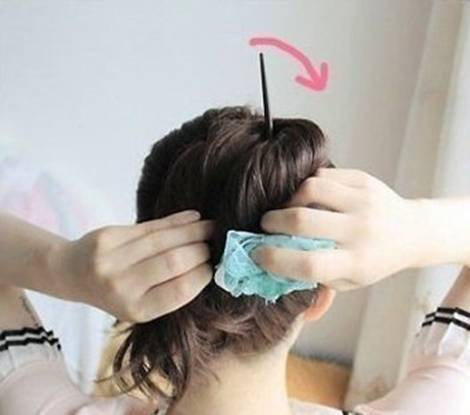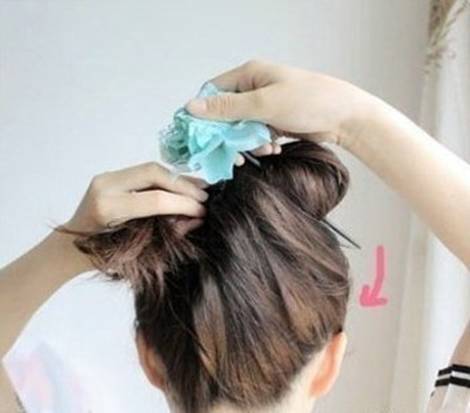 5. You hair will be gradually wrapped up into a bun.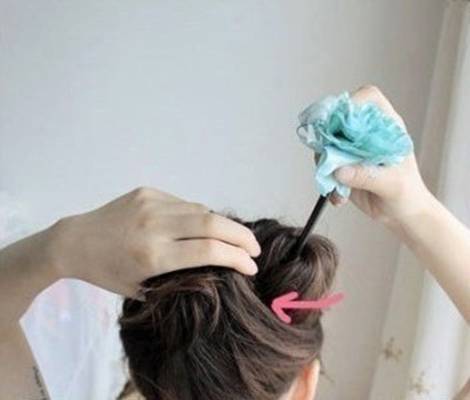 6. Insert the chopstick through the middle of the bun.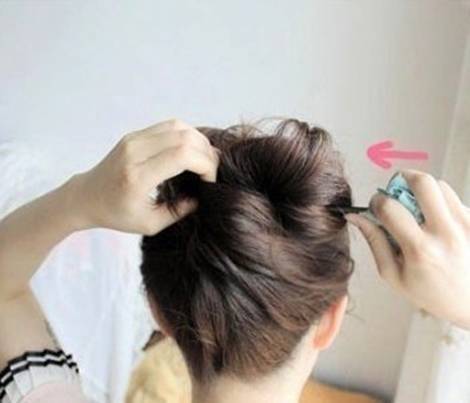 7. Use bobby pins to help secure the bun if needed. Enjoy!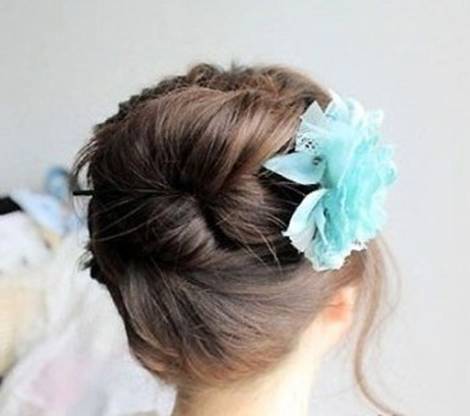 You may also like this Chic Flower Petal Updo Hairstyle.