Creative Ideas – DIY Easy Salon-Level Chevron Nail Art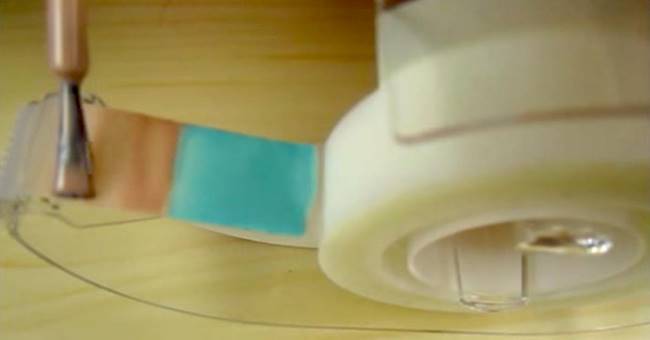 Do you do your nails in nail salons or at home? I like doing my own nail painting because I enjoy the process of doing it myself and I can choose my favorite colors and designs. That's why I am always on the look out for easy and wonderful nail art tutorials and try them myself. There are certain types of nail designs that are a bit tricky to do, such as the chevron style, as it involves manipulating stripes using your hands. Luckily, there are always talented people out there to come up with an easy solution. The creative minds behind cutepolish demonstrate how to make salon-level chevron nail art without any nail stripers. With some scotch tapes and zigzag scissors, you can make this amazing nail art right at home.
Begin with applying two base coats on your nails. Then paint a piece of scotch tape with two coats of nail polish. When it's dry, use a pair of zig-zag scissors to cut narrow strips. Then apply the strips on your nails and arrange the positions to fulfill your design. When you are satisfied with the design, apply a final topcoat that will dry up fast. Your salon-level chevron nail art is done! Follow the video below and see all the details.
How do you like this Chevron nail art? Are you going to give it a try? Please share this awesome nail art tip with your friends and family!