Creative Flat-Packed Slippers – Lasso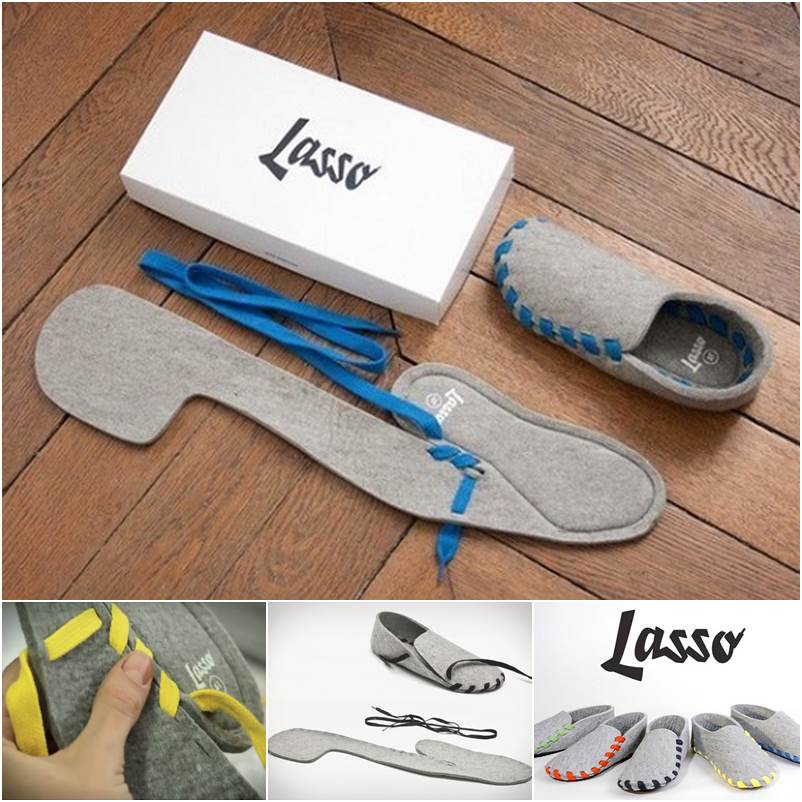 These Lasso flat-packed slippers are so cool! They are made from one piece of wool felt with a leather sole and laced in the color of your choice. By threading the laces through the pieces of wool felt, you can easily assemble them into a pair of comfortable slippers. They are the must-have slippers for ultimate comfort. They are comfortable to wear at home and convenient to bring for travelling. Their creative and fashionable design makes them the perfect gifts for your family, friends or yourself!

For more details, visit lasso-shoes.com.