Egg Carton Craft – Easter Wreath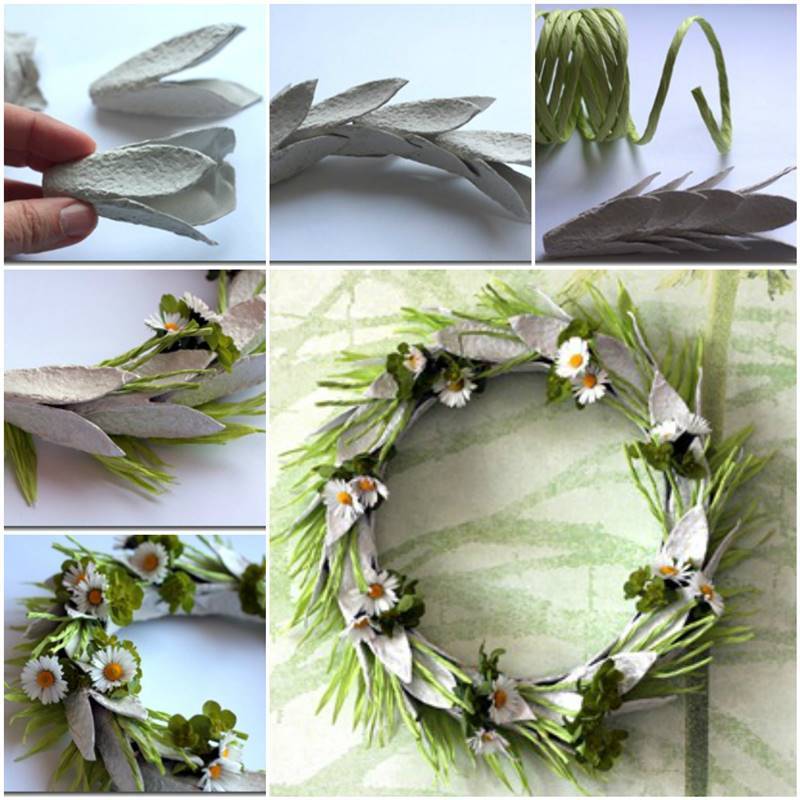 Spring is here! Let's make some egg carton crafts for Easter and Spring decoration. Egg carton craft is a fun and great way to recycle paper pulp egg cartons. I am excited to feature this nice DIY project to make an Easter wreath from egg carton. Isn't it beautiful? I am always amazed by people's creative minds and skillful hands to make something ordinary (such as egg carton) become so extraordinary. Decorated with fresh flowers, this wreath looks so elegant and makes a nice Easter and Spring decor. It's easy to make and you can work with your kids on it. I am sure they will love making this beautiful craft with their own hands. Happy crafting!
Here are the things you may need:
Egg carton;
Green twine or wire;
Fresh or artificial flowers;
Scissors;
Hot glue gun.
Please head over to the Rosijofarecon blog for more details and make this beautiful Easter/Spring wreath with your kids. Here's the link…
The followings are other creative egg carton crafts for you to enjoy and make.