Egg Carton Craft – Butterfly Flowers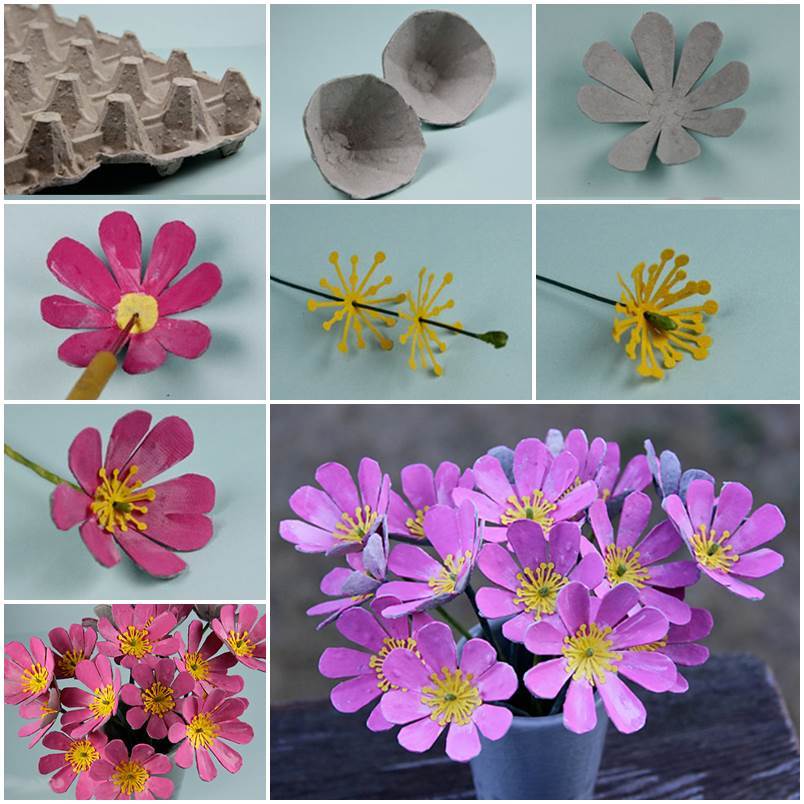 Egg carton flower crafts are a great way to recycle paper pulp egg cartons. Today I am excited to feature this beautiful craft to make butterfly flowers. This is a craft that the entire family can do together. Your kids will learn how to reuse and recycle items into Eco-friendly objects. Make different colors of these butterfly flowers and put them in a vase to become a bright decoration in your room!
Here are the supplies you may need:
Egg carton;
Scissors;
Acrylic paint;
Brushes;
Punch;
Yellow construction paper;
Wire;
Floral tape.

You may also like these beautiful egg carton flower lights.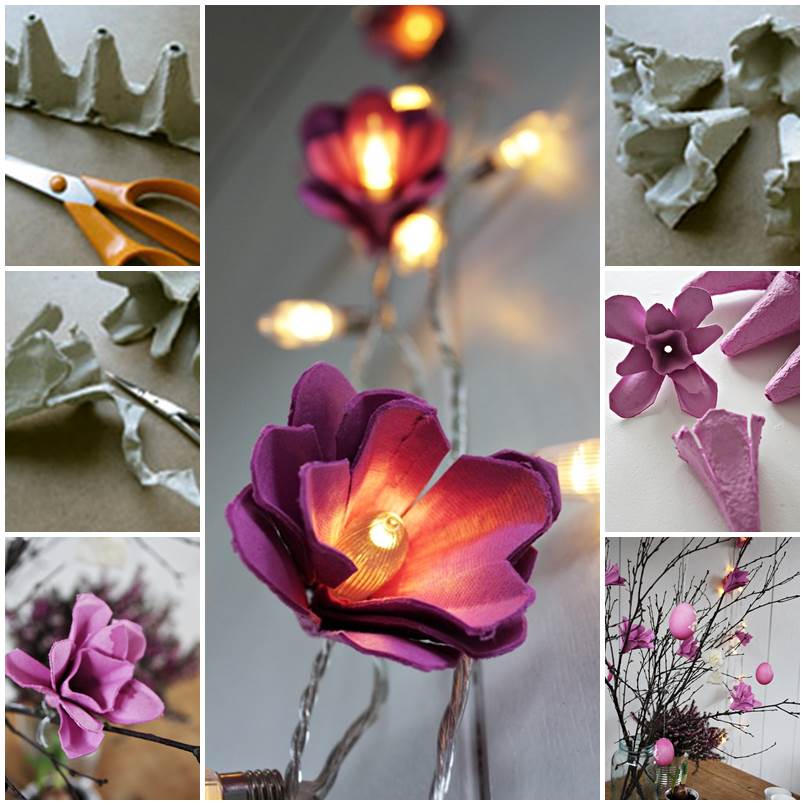 Click here for DIY Beautiful Flower Light from Egg Carton