Creative Ideas – DIY Adorable Fairy House Lamps from Plastic Bottles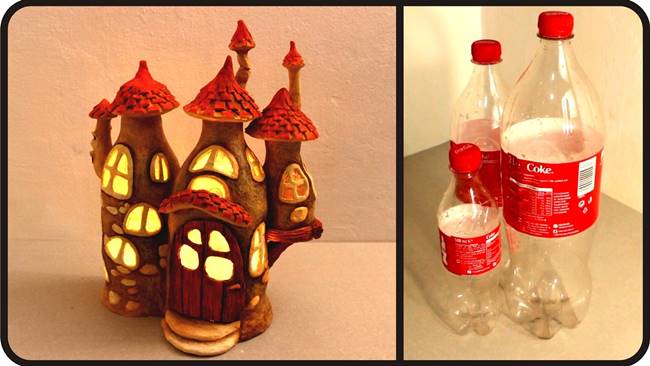 Plastic bottle craft is a nice way to recycle and reuse plastic bottles. There are many creative ways to re-purpose plastic bottles rather than putting them into the recycle bins. With creativity and a bit of time, we can turn them into adorable home decor items. Here is a great example.
In this tutorial, YouTube channel Creative Mom is going to show us how to make adorable fairy house lamps from Coca-Cola plastic bottles. They are easy and fun to make. Especially if your kids love fairy tales, you can make these for them. This craft teaches the kids to be imaginative and models a simple way to reuse and recycle. These fairy house lamps will bring a bit of fairy tale magic into a room and are great decor items for a nursery or kid's bedroom. Follow the video and learn how to make them.
Don't forget to share this awesome DIY project with your friends and family!
source: Creative Mom