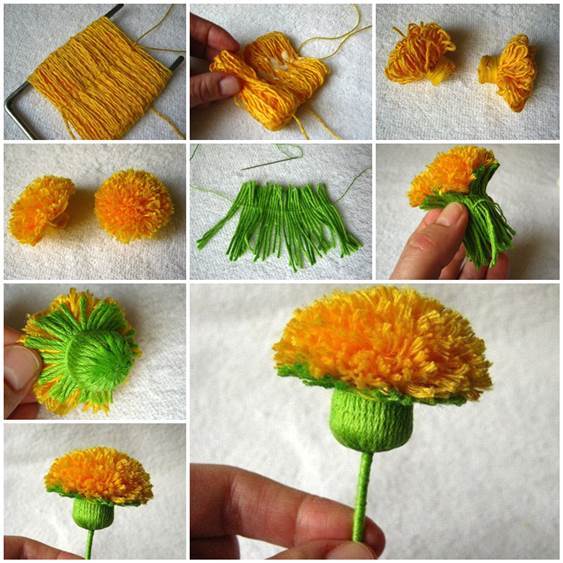 Here is a nice DIY project to make a wool yarn dandelion. It's very similar to the ways to make pom-pom but involves a little bit of sewing. It looks very pretty. I really like the combination of bright yellow and green colors, but you can use your favorite colors to create your own style. You can make a bouquet of these beautiful wool yarn dandelions and use it for home decoration. Or you can use it as an ornament for other projects. Happy crafting!
Here are the supplies you may need:
Green and yellow wool yarn;
Needle and thread;
A knitting fork or similar object to wrap the yarn around;
PVA glue;
Wire for the stem;
Knife;
Scissors.

You may also like the following easy pom pom craft projects. Happy crafting!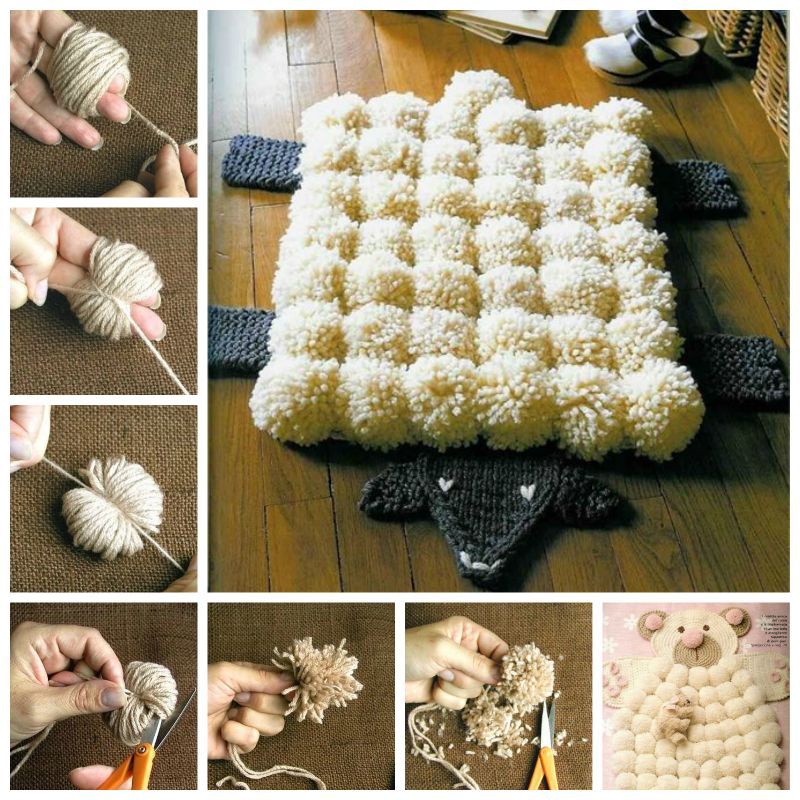 Click here for DIY Easy Pom Poms with Your Own Fingers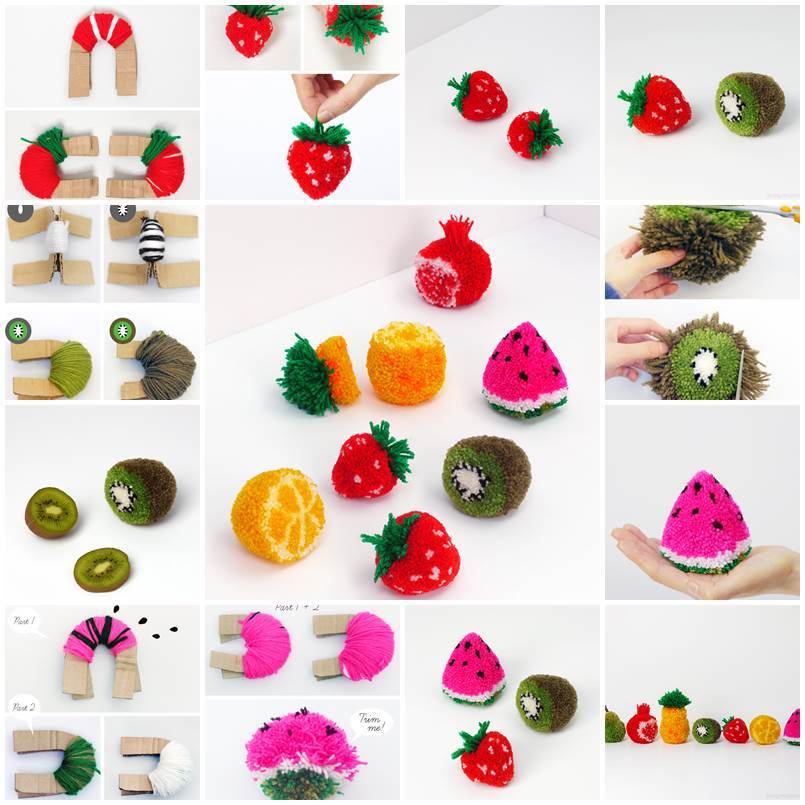 Click here for DIY Fruit Pom Poms