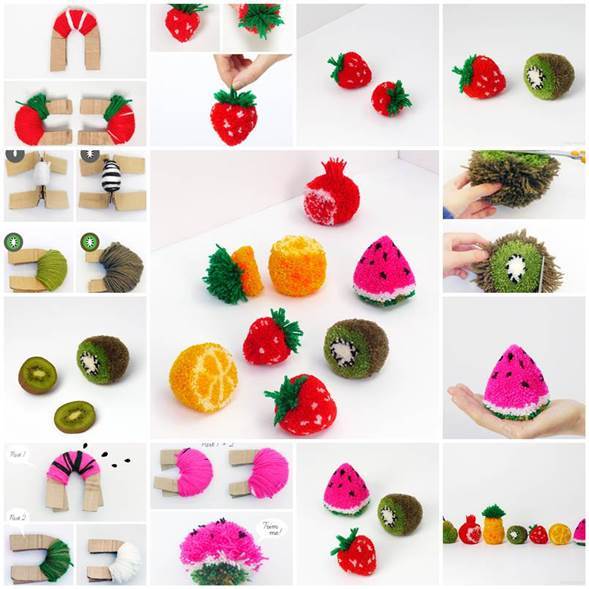 Pom poms are great for decorations because they come in many colors, sizes, and varieties and can be made from a wide array of materials. In addition, they make great playful toys that are soft to hold and colorful to the eyes. I came across this fun DIY project by the Mr Printables blog to make some fruit pom poms: strawberry, kiwi, watermelon and more. They are so cute and colorful that everyone will love to have them, especially kids. They make nice home decors too!

Make sure you head over to Mr Printable blog to check out the full tutorial and how to make pineapple, orange or pear pom poms.
You may also like the following pom pom craft projects. Happy crafting!