Creative Ideas – DIY Easy Pompoms with Your Own Fingers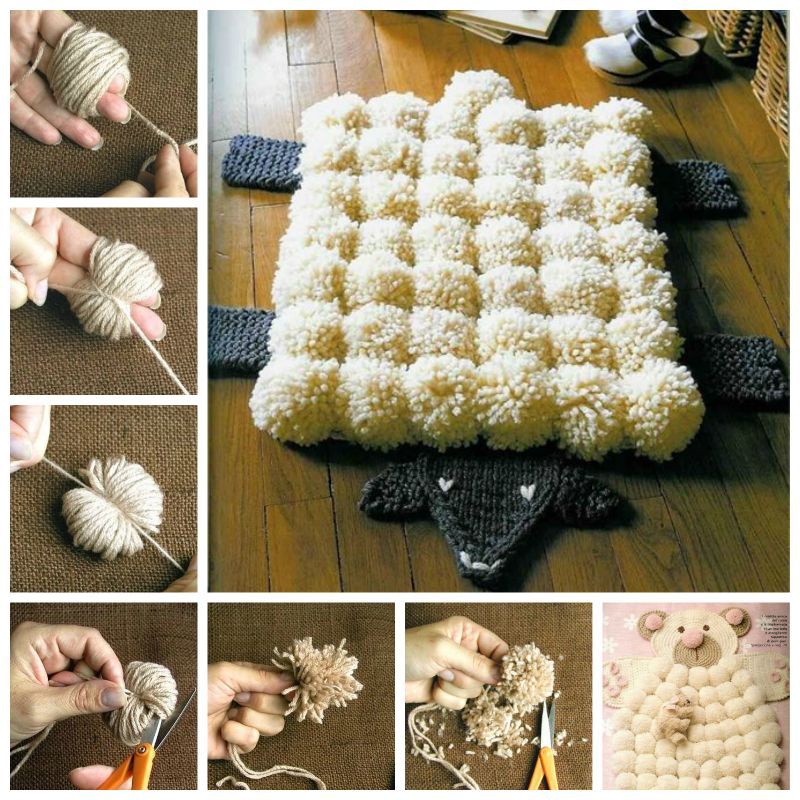 Pom poms are great for decorations because they come in many colors, sizes, and shapes. In addition, they make great playful toys that are soft to hold and colorful to the eyes. You can also make a pompom rug! Here is an easy way to make yarn pompoms using your own fingers. They are really fun to make and you can work with your kids on them. Attach the pompoms on a cute animal shaped mat and you'll have the pompom rug that's so soft and comfortable for your feet and also looks fantastic in your home. Enjoy!

Please head over to Bella Dia for the step by step tutorial on how to make easy pompoms with your own fingers. Here's the link…
In addition, you can make pompoms of various bright colors in the usual way, sew them together to create this colorful pompom. You can make the pom-pom rug in either round or rectangular shape.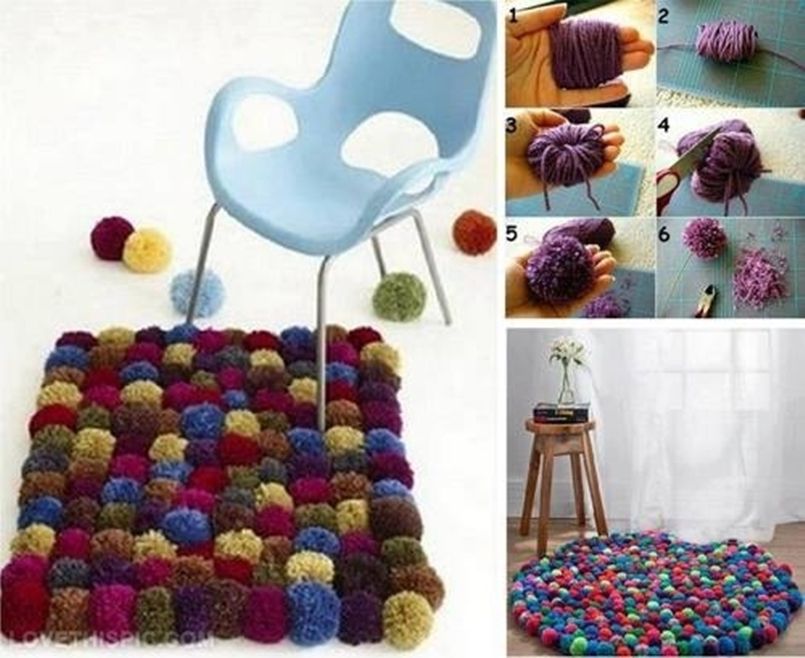 How adorable and colorful are these fruit pom poms: strawberry, kiwi, watermelon and more. Click the link below for the instructions.