DIY Easter Eggshell Planters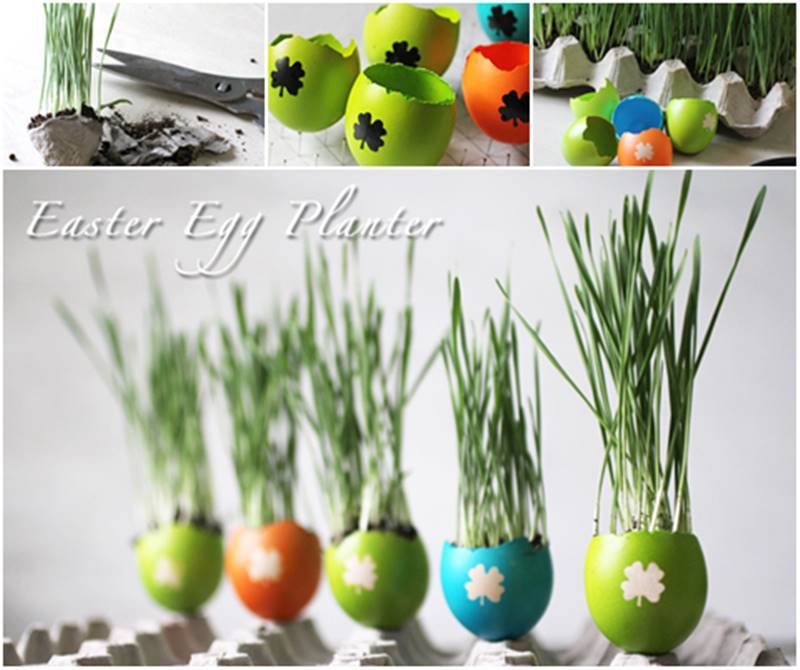 Easter is coming! Let's make some Easter egg decorations for the house. Here is a very creative idea to plant wheat grass in eggshell. It's super easy and fun to do and you kids would love to do it. You may choose your favorite herbs to plant. Empty eggshells are actually a perfect environment for plants because they consist of calcium carbonate and a little protein. Work with your kids to turn some of their colored eggs into a charming Easter eggshell garden. Enjoy!
Please head over to Craft Passion for step by step tutorial on how to make these adorable eggshell planters for your Easter decoration and have fun!
Craft Passion – DIY Easter Egg Planters
Looking for other creative Easter craft ideas? The followings are a few more for you.
Dip the eggs into the mix of nail polish to make these colorful marbled eggs. It's fun!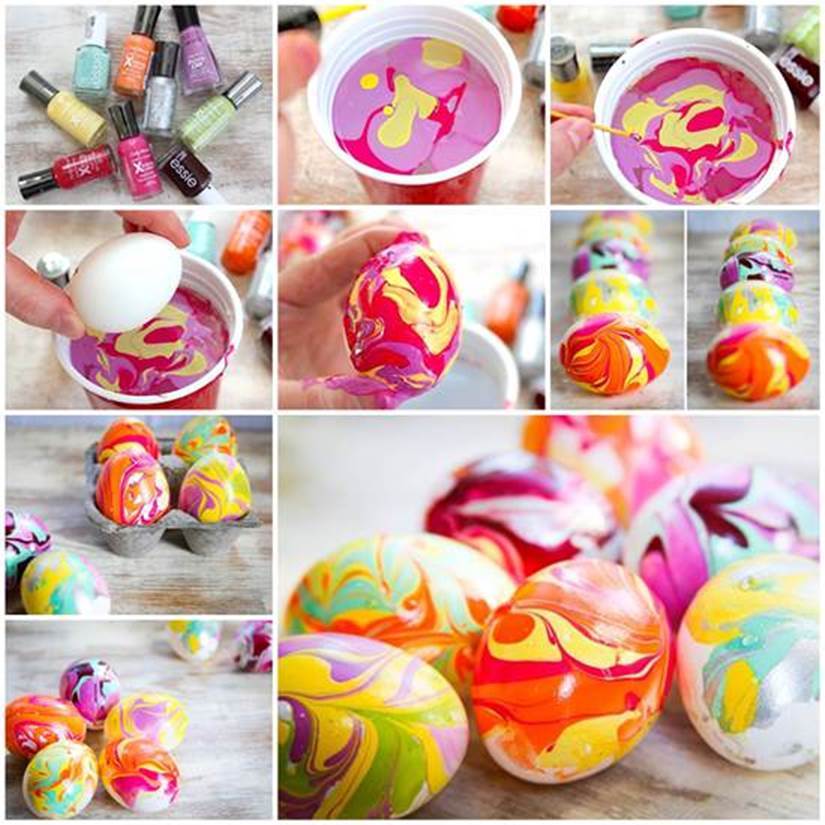 Click here for DIY Nail Polish Dipping Easter Eggs
Easter gift baskets are important to this holiday celebration. Here is a super easy craft project to make cute Easter basket using plastic cups.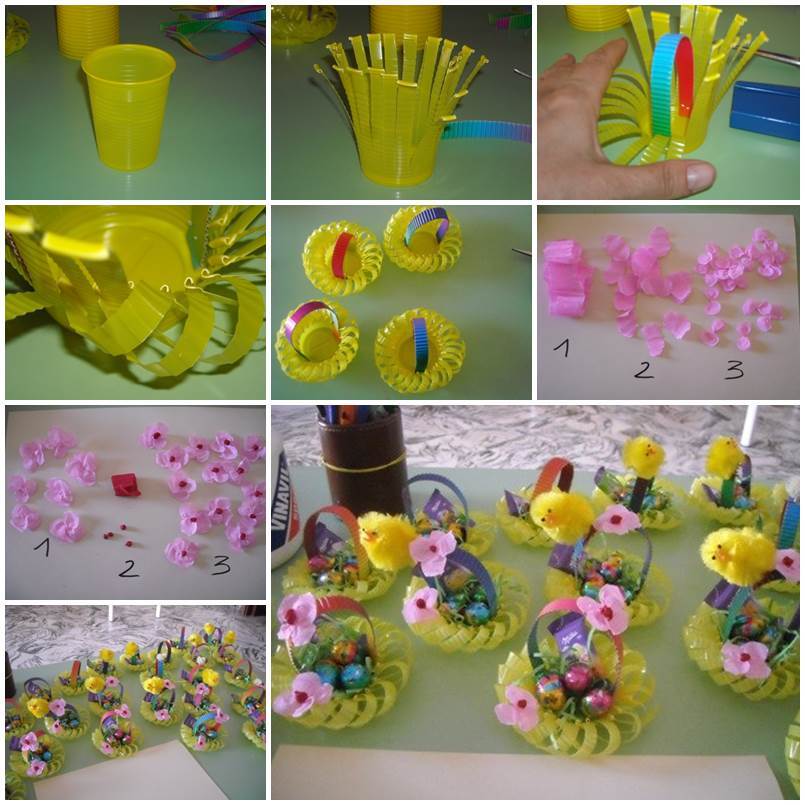 Click here for DIY Plastic Cup Easter Basket