Creative Ideas – DIY Strainer Planter Wind Chime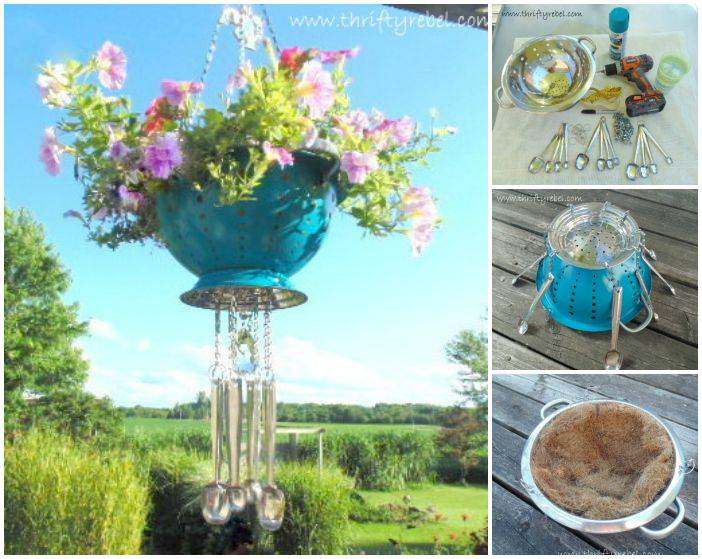 Relaxing and enjoying in my backyard garden is one of my favorite things to do during the spring and summer. That's why I am always on the look out for fun and creative DIY ideas to decorate my garden and make it a comfortable place to stay. When I saw this fantastic DIY strainer planter wind chime, I knew I had to share with you.
If you are bored with putting your plants in a regular pot, why not consider making your own unique planter with materials you may already have on hand, such as a strainer? Just attach linked chains to it and you can make an appealing hanging planter. Making it a wind chime is a bonus. Who doesn't like the beautiful and relaxing sound of wind chime when a breeze passes by? This strainer planter wind chime will be a wonderful addition to your garden decoration. You don't have to use a new strainer. Just get one from the weekend yard sales and spray paint it with your favorite color to brighten up your garden. Please head over to Thrifty Rebel Vintage for the detailed instructions. Here's the link…
Thrifty Rebel Vintage – How to Make a Strainer Planter Wind Chime
The followings are more than 40 creativi DIY garden containers and planters that you can make from recycled materials. Enjoy!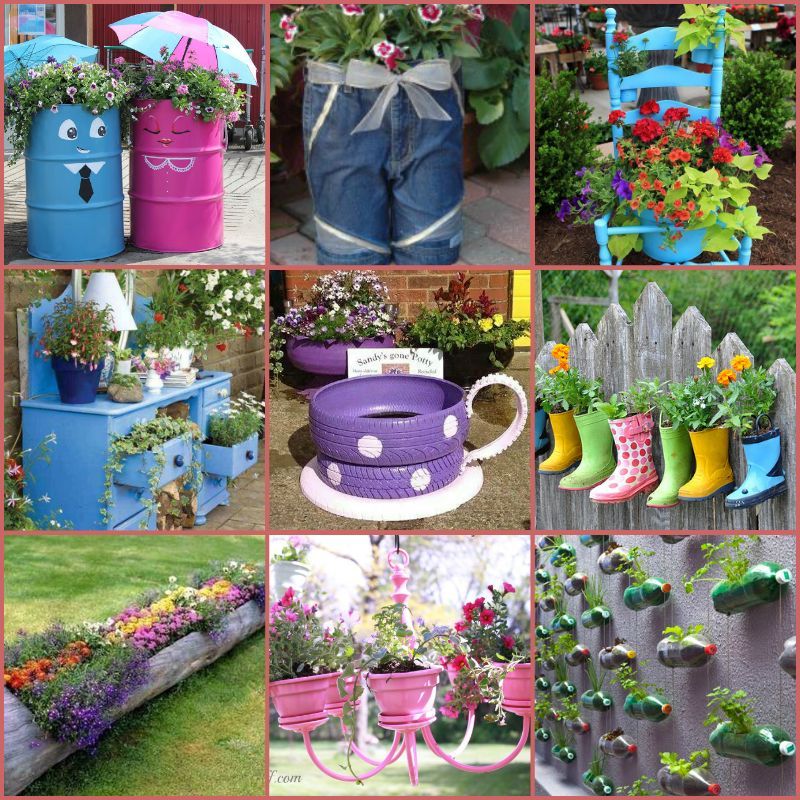 40+ Creative DIY Garden Containers and Planters from Recycled Materials