DIY Beautiful Chocolate and Crepe Paper Flower Bouquet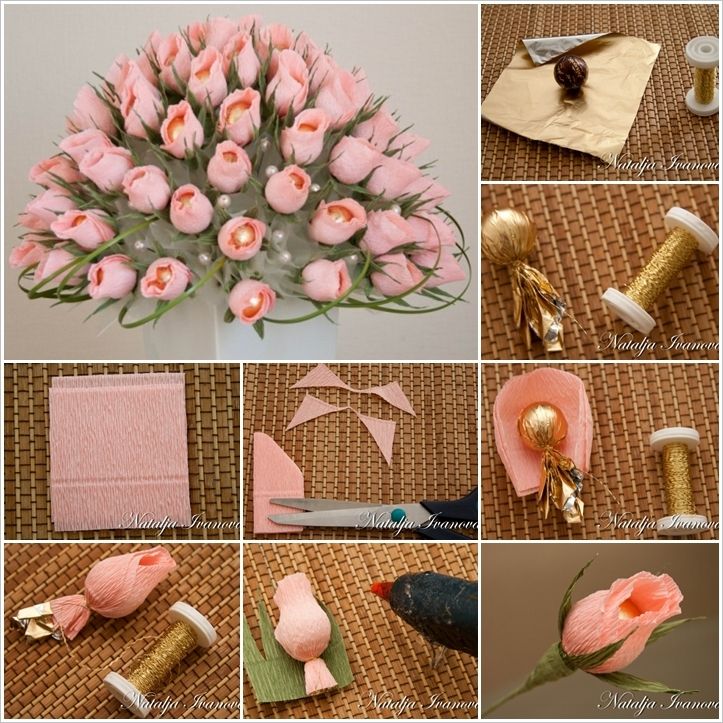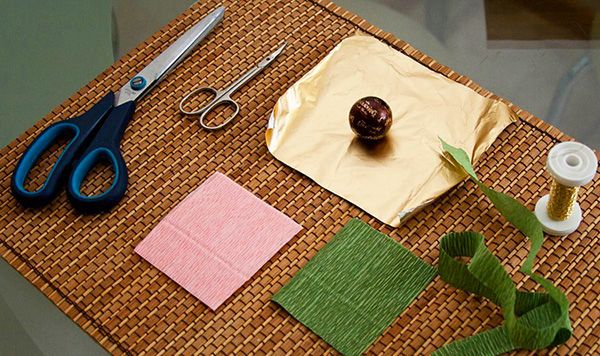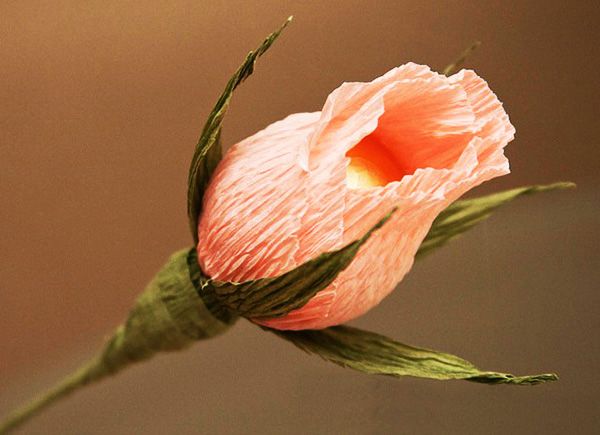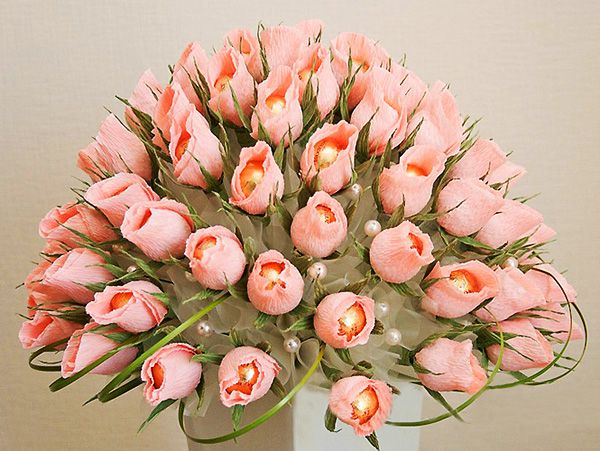 Flowers and chocolates are two common choices for gifts. Then why not combine these two awesome things and make something even more awesome? Here is a nice DIY project to make a chocolate and crepe paper flower bouquet. Isn't that beautiful? It's very easy to make and all you need to do is just cutting the petals, wrapping the chocolates and assembling them into a beautiful bouquet. It would make a nice special gift for Mother's day, Valentine's Day, Teacher's day and someone special. It makes a nice home decor too!
Material:
Crepe paper: green and pink or your preferred color;
Chocolates;
Scissors;
Tweezers;
Thread;
Wooden skewers for the stems;
Hot glue gun;
Foil wrap.
Directions:
Wrap the chocolates in golden foil wrapper and secure with golden thread.
Cut 2 square pieces of pink crepe paper, fold the squares in half and cut out the upper corner in a round shape to make the petals.
Place the wrapped chocolate on the petals, wrap it and secure with golden thread.
Make a couple squares of green crepe paper and cut out some triangles at the top to make the leaves.
Glue the bottom part of the leaves to buds.
Attach a wooden skewer by wrapping green paper over it and secure with glue.
In the same way, make more flowers for the bouquet.
The followings are other creative DIY projects to make chocolate and crepe paper flowers. Enjoy!