How to DIY Delicate Crepe Paper Chocolate Tulips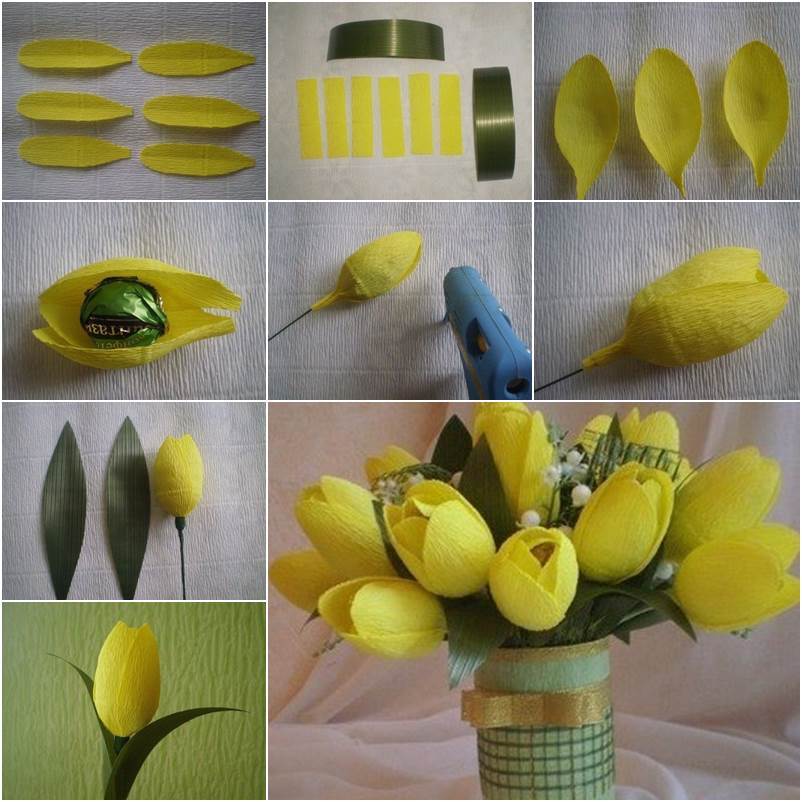 Crepe paper flowers look like natural flowers but last longer and won't wilt or droop. That's why they are very popular for home or party decorations. You can also make different variety of crepe paper flowers to match the style of your party at any seasons. Here is a nice DIY project to make delicate yellow tulips out of crepe paper. It's great that they also come with a little sweet surprise inside. The tulip bouquet looks so fresh and vivid! You can place them in a nice vase to decorate your room, or make a bouquet to send as gift. Try different colors of crepe paper to make these delicate chocolate tulips. Enjoy!
Materials:
Crepe paper: yellow and green;
Chocolates;
Wire;

Hot glue gun

;
Ribbon or artificial foliage;
Scissors;
Ornaments.

You may also like this beautiful chocolate and crepe paper flower bouquet.