How to Make Lazy Susan Style Shoe Storage Rack DIY Tutorial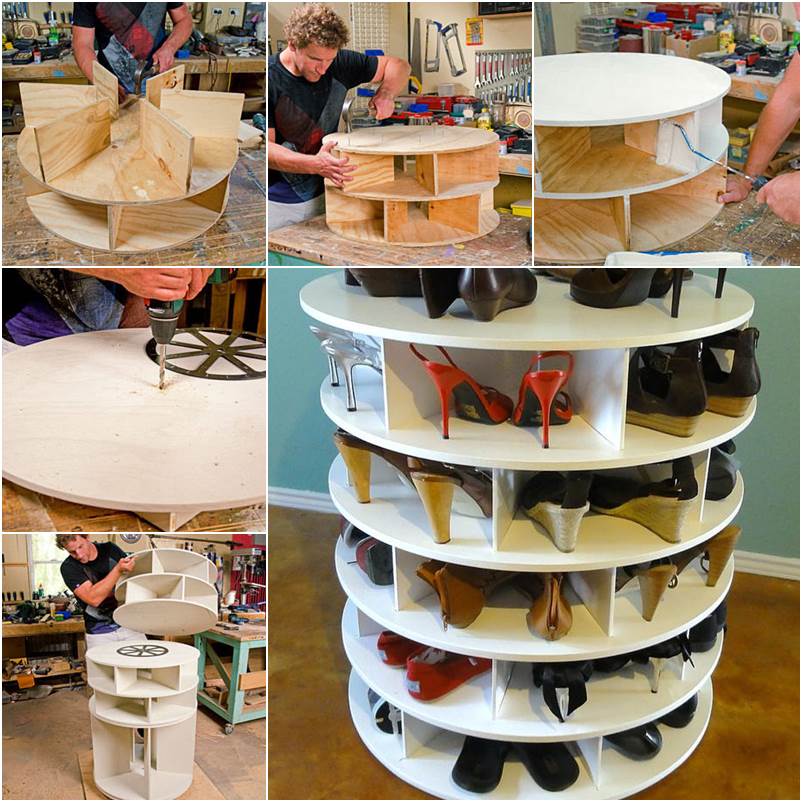 A lazy Susan is a turntable or rotating tray that is placed on a table or countertop to help with moving food around for easy access. Thanks to DIY enthusiasts' creativity, Lazy Susan idea has been applied in home improvement projects such as making a Lazy Susan style pantry. And here we are showing you another amazing DIY project to make Lazy Susan style shoe storage rack. It is a perfect solution to keeping your shoes in order. And you can have easy access to every pair of shoes by turning the ingenious trays. You can customize the number of layers depending on your needs.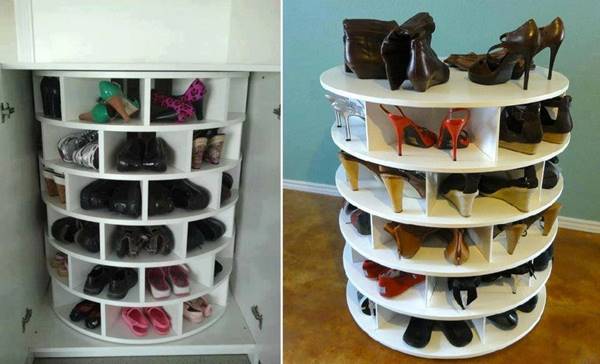 A similar shoe storage rack like this would easily cost several hundred bucks. But why spend the money if you can do it yourself? You just need some supplies, time and a good tutorial to get started. Here's the video tutorial…
You may also like this Lazy Susan style pantry.