How to DIY Lazy Susan Style Pantry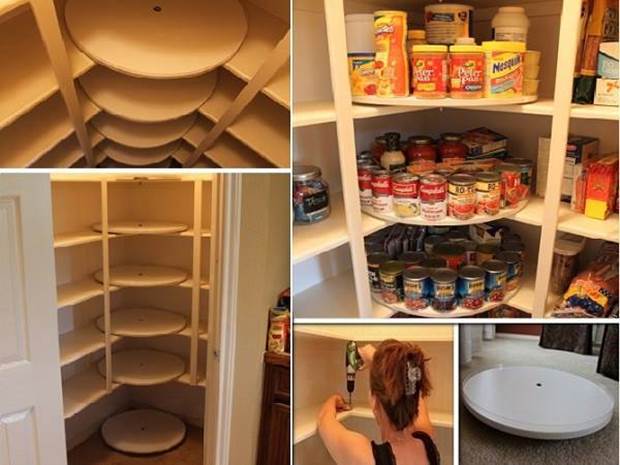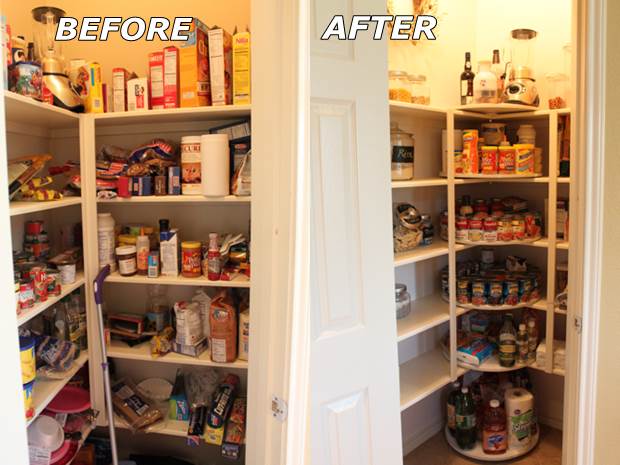 A lazy Susan is a turntable or rotating tray that is placed on a table or countertop to help with moving food around for easy access. Thanks to DIY enthusiasts' creativity, Lazy Susan idea has been applied in home improvement projects such as making a Lazy Susan shoe rack. And here we are showing you an amazing DIY project to make Lazy Susan style pantry. If you think your pantry is too messy and wants everything neatly organized, this is a good solution for you. Just look at how amazing the result is and you can easily turn the ingenious trays to access everything you need. Enjoy!
Can't wait to take the challenge to work on this project? Check the link below for the tutorial and please share with us your work on our Facebook page…
decorchick.com – How to DIY Lazy Susan Style Pantry
You may also like this Lazy Susan Style Shoe Storage Rack.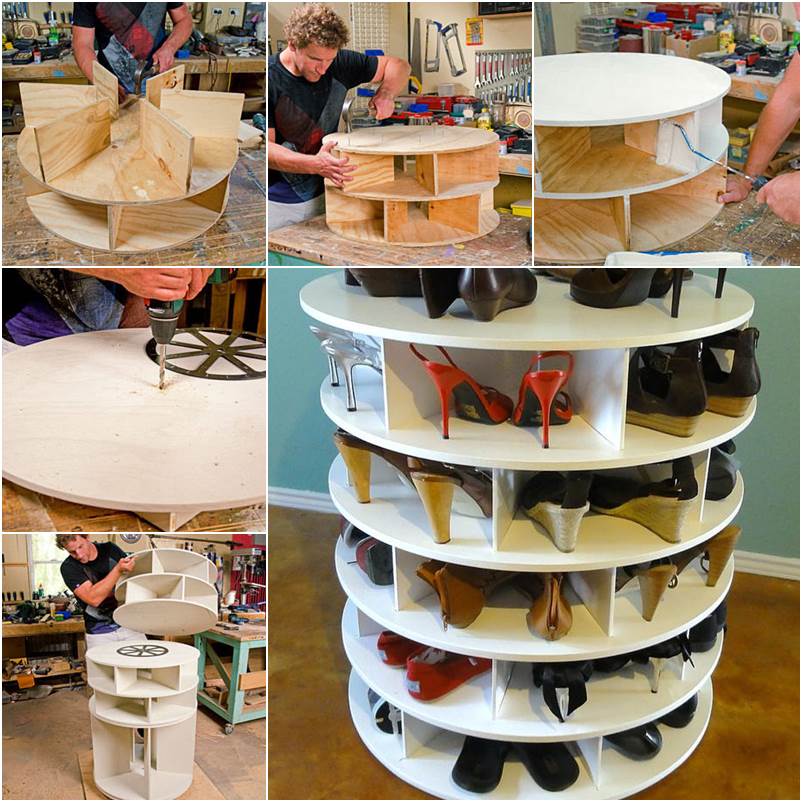 Click here for DIY Lazy Susan Style Shoe Rack