How to Fold Bunny Napkin DIY Tutorial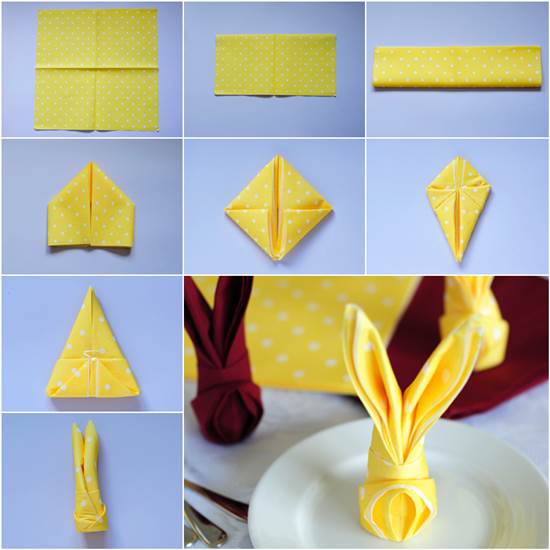 Uniquely folded and decorated napkins give extra beauty to the table settings. For example, this bunny napkin fold is an easy way to dress up your table. What a cute idea to fold the napkin into an adorable bunny shape! This easy-to-make bunny napkin is great for spring and Easter table decorations, for kids' parties, and for any parties where you want to add a colorful touch and a bit of fun. With its bright color, it will definitely energize your party tables. Let's get started!
What you need:
Square cloth napkins with the colors and patterns of your choices.
Pictured Tutorial:

Check out the video tutorial…
You may also like this adorable towel bunny.