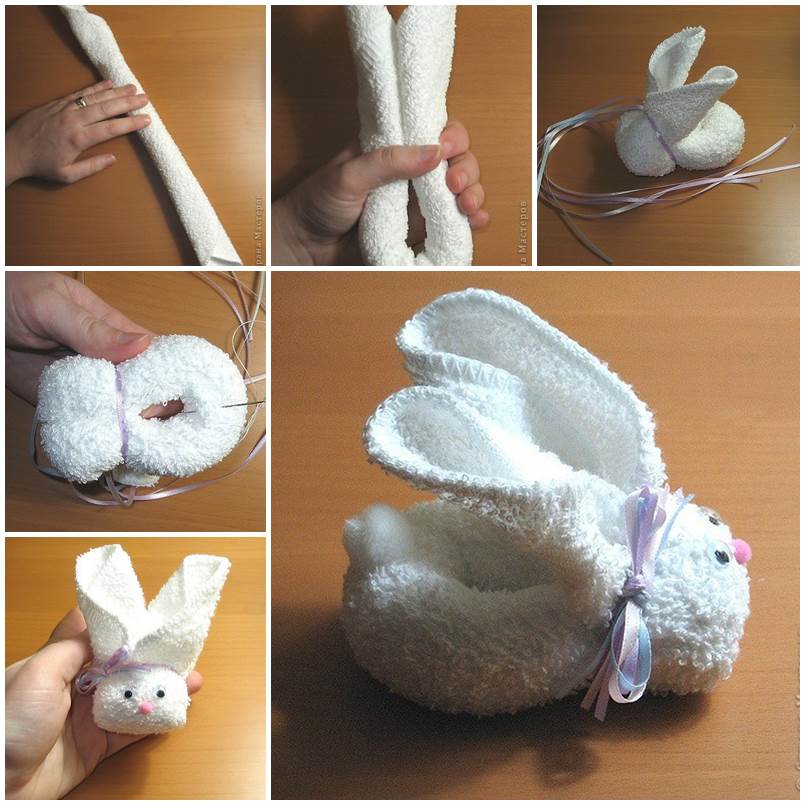 Here is a super easy and creative way to make an adorable bunny from a square towel! Simply roll up the towel along the diagonal into a tube, twist it to form bunny shape and then use ribbon or thread to secure the shape. Decorate it with beads and pompoms as the eyes, nose and tail. Easy, right? Make one today to delight yourself or your kids. Since Easter is coming, this will be a great craft to work with kids. I am sure they will love this lovely towel bunny that's made with their own hands. You can choose different colors of the towel or other square fabric to make more lovely bunnies. Let's try it!
Here are the things you may need:
Square towel or other fabrics of your choices;
Ribbon;
Needle;
Thread;
Googly eyes;
White and pink pompoms as the tail and nose;
Scissors;
Glue.
Instructions:
1. Place the square towel in front of you.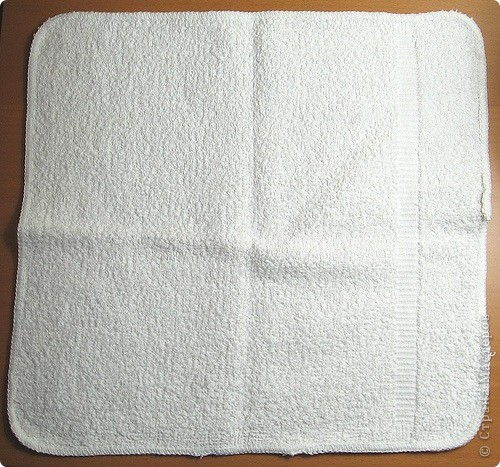 2. Fold the towel along the diagonal and press firmly.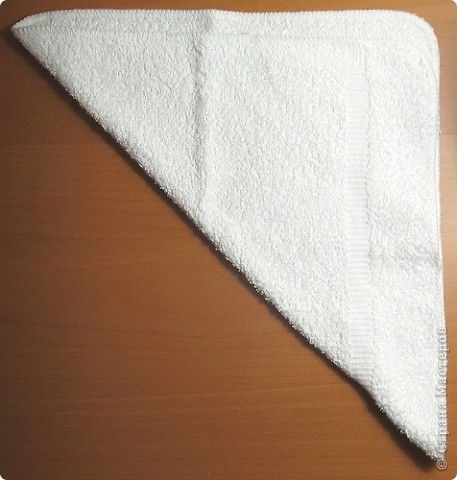 2. Roll the towel up into a tube.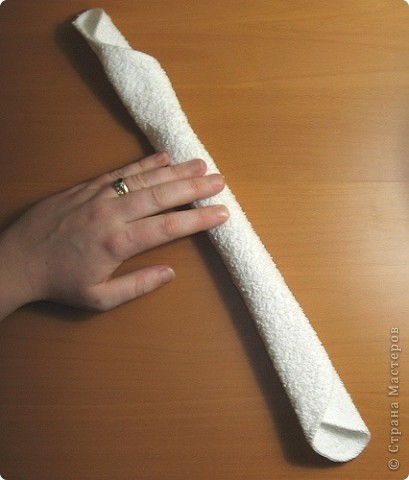 3. Bring in the two ends of the towel tube until they meet.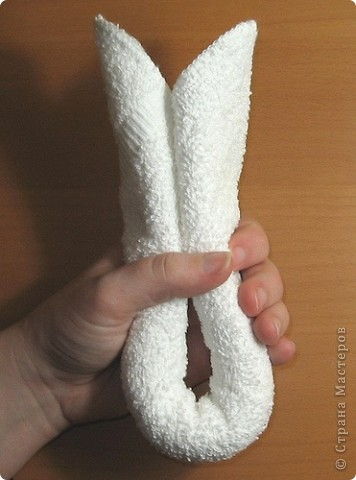 4.Fold the two ends downwards to form the bunny's ears.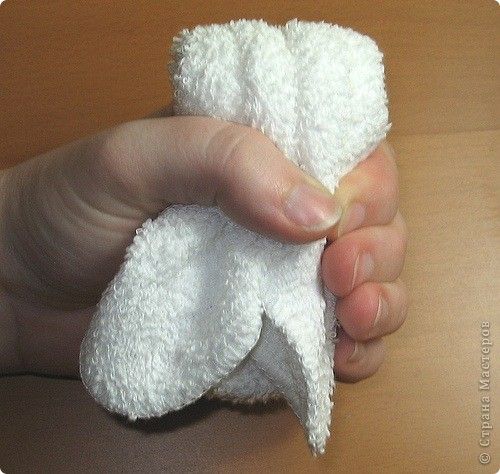 5. Hold the towel firmly and tie the front part into place using ribbon.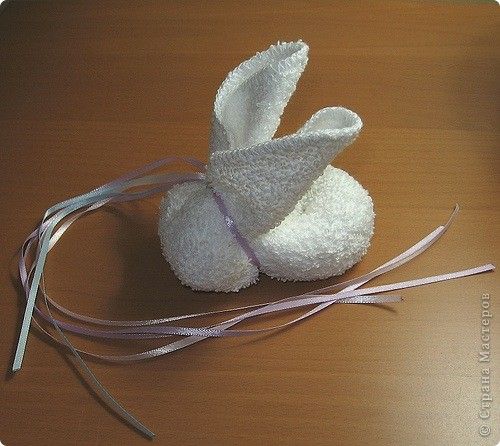 6. Sew the back part of the towel with thread to secure it into place.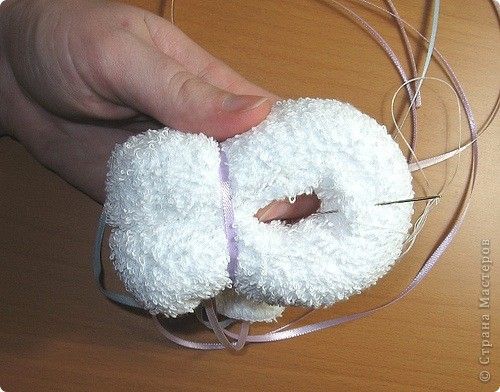 7. Now is the fun part of decorating your towel bunny. Glue the googly eyes and a pink pompom to the face of the bunny as the eyes and nose.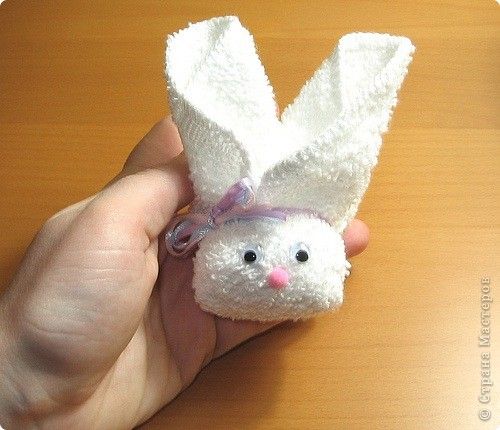 8. Glue the white pompom to the back of the bunny as the tail. This cute towel bunny is ready. You may also use any other ornaments to decorate it. Enjoy!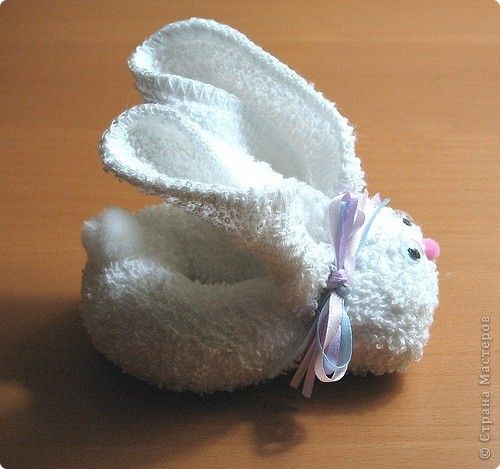 You may also like the following towel puppy and towel swan.