How to DIY Snowflake Ornaments from Plastic Bottles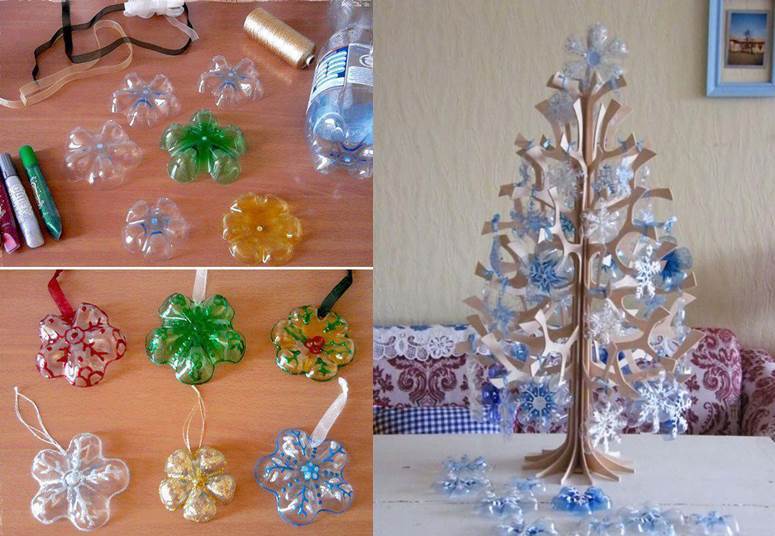 Plastic bottle craft is a nice way to recycle plastic bottles. There are many creative ways to re-purpose plastic bottles into some beautiful ornaments to decorate your home. Here is a perfect example: make pretty snowflake ornaments from plastic bottles. The idea is very simple yet smart! You can work with your kids on it. They will have fun creating these cute ornaments with their own hands. You can hang these plastic bottle snowflake ornaments over the window, ceiling, or use them to decorate your Christmas tree. Happy crafting!
Here are the supplies you may need:
Plastic bottles of various colors;
Scissors;
Knife;
Cord;
Ribbon;
Permanent markers;
Glitter paint.
Instructions:
Cut the bottom parts of the plastic bottles as the

snowflakes

.
Use permanent markers or glitter paint to draw your favorite

patterns

on the snowflakes.
Polk a small hole on the snowflakes and insert ribbon or

cord

.
These beautiful plastic bottle snowflake ornaments are ready to be hung. Enjoy!
You may also like these beautiful butterflies that are made from plastic bottles.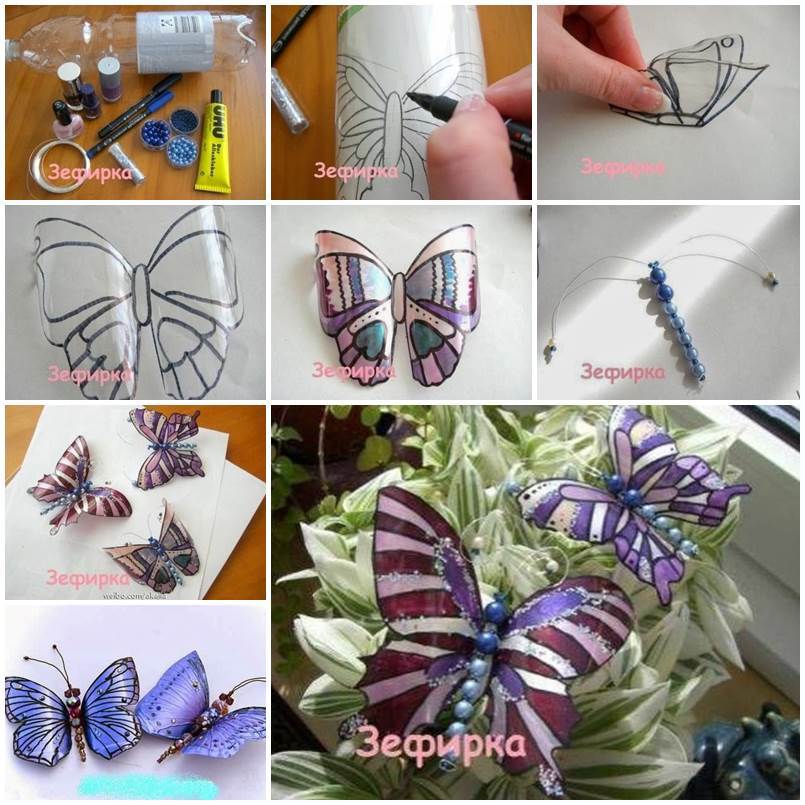 Click here for DIY Beautiful Butterflies from Plastic Bottles