How to DIY Simple Pattern Home Slippers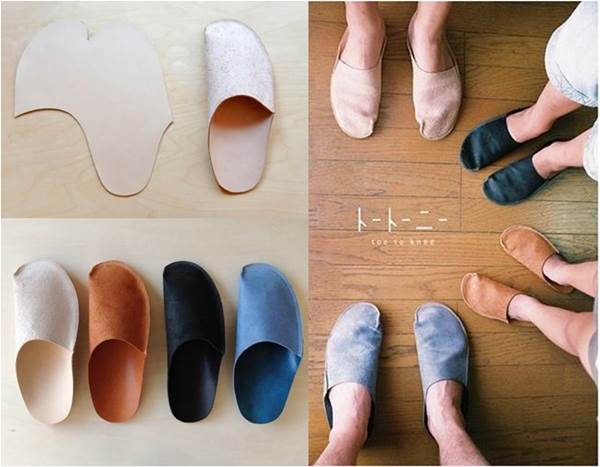 I love these simple pattern home slippers and it is definitely a great idea! This is probably the easiest way to make simple home slippers. The design is simple but practical! All you need to do is first measure the size of your feet and draw the pattern on a piece of paper. Then cut out the patterns on the fabric that you want to make the slippers with. Flip one side of the pattern to the other side and sew together. Isn't that easy? Try different colors and materials of fabric to make these nice slippers for each of your family member. You may want to choose durable materials such as denim and felt to make them. They really look cute on the feet. Enjoy!
Here are the supplies you may need:
Leather or felt;
Scissors;
Markers;
Sewing machine or needle and thread.

You may also like these simple felt home slippers.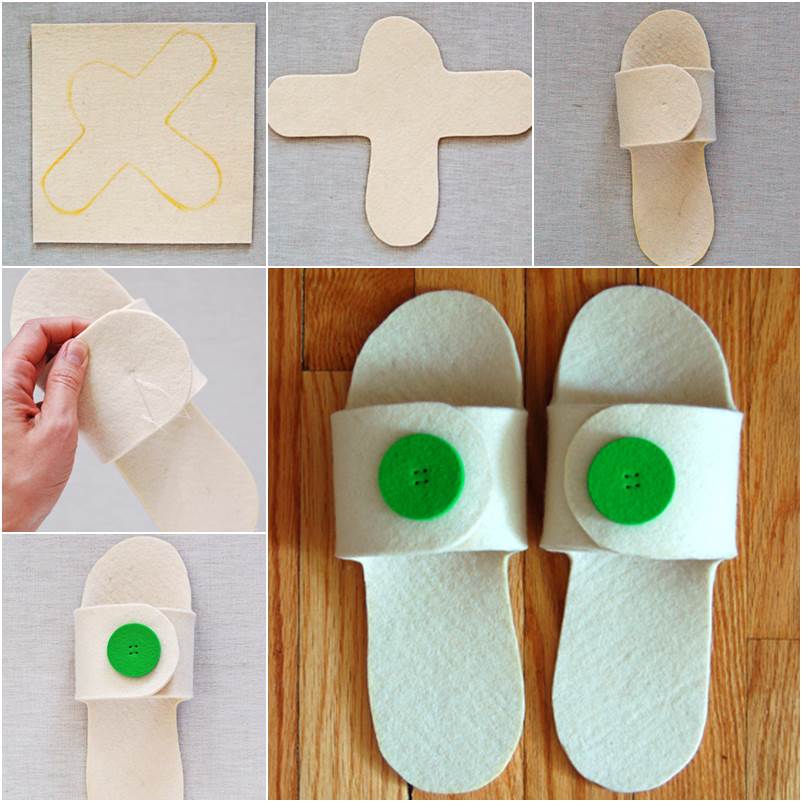 The following is a creative idea of simple patterned slippers: Lasso, the flat-packed slippers.