How to DIY Simple Felt Home Slippers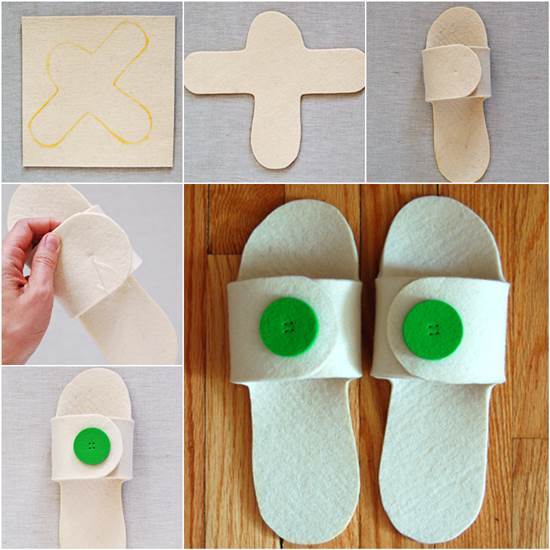 Making a pair of home slippers is easier than you might have thought. I came across this nice DIY tutorial on how to make simple felt slippers. What a cute and smart idea! Just measure the size of your feet and draw the pattern on a piece of felt. Cut out the patterns, fold both flaps and sew a button to secure. Isn't that easy? You can customize the colors of felt and the button based your preference. These simple slippers are great for guests when they visit.

Here's the link to the material list and detailed instructions…
The following is another creative idea to make simple pattern home slippers.