How to DIY PVC Pipe Toddler Chairs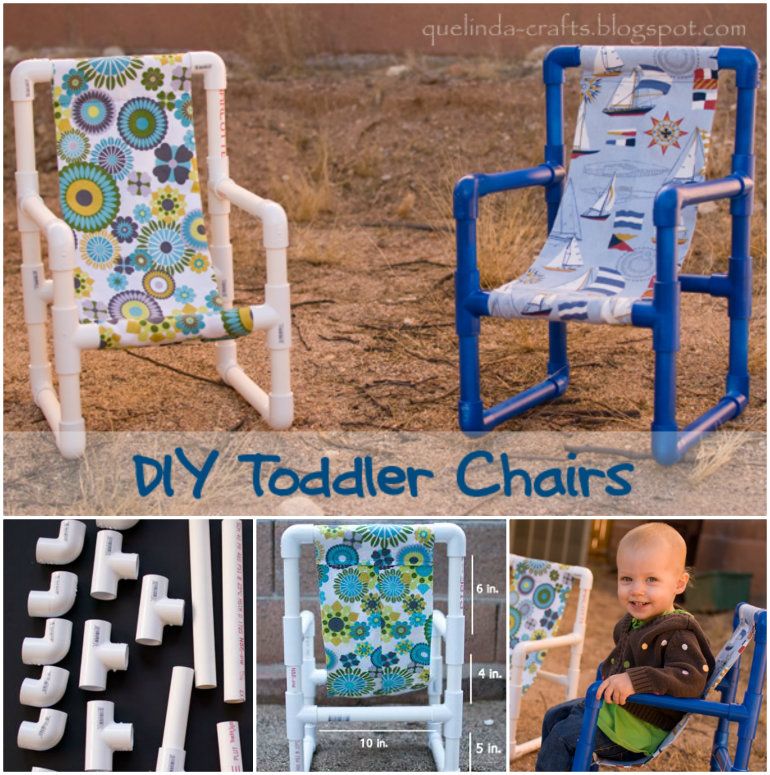 Summer is the perfect time to enjoy all kinds of outdoor activities: camping, hiking, going to the beach, etc. These little PVC pipe toddler chairs would come in handy when the little ones want to take a break. They are cute, light-weight, durable, easy to take apart and assemble, and simple to make. All you need is some PVC pipes and a piece of durable fabric. You can paint the PVC pipes in your little ones' favorite colors and choose their preferred patterns of fabric to make the chair. They will love their own personalized chairs. 
Head over to Instructables for the full tutorial…
Instructables – PVC Toddler Chair
image credit: Que Linda
Having some leftover PVC pipes? Check out more than 30 Creative Uses of PVC Pipes in Your Home and Garden.