How to DIY Patio Sofa from Wooden Pallets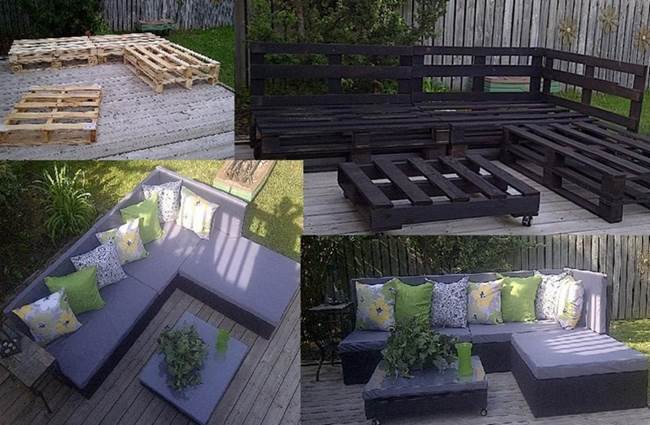 Wooden pallets are commonly use as a mechanism for shipping and storing larger items. But recently, they have become so popular as a useful resource for making furniture. I came across this nice tutorial on how to make a beautiful patio sofa from wooden pallets. It's a nice feature to add to your garden, especially in the summer time. The project might seem difficult at the beginning, but if you follow the instructions, it shouldn't be so hard to diy. So why spend a lot of money on a nice patio sofa while you can do it yourself? Let's take action!
Head over to diypalletfurniture.net for the 3D plans and instructions in the following link…
The followings are more than 30 Creative Pallet Furniture DIY Ideas and Projects for you to enjoy and make. Click the link below for more details.