How to DIY Heart Shaped Beaded Decorative Tree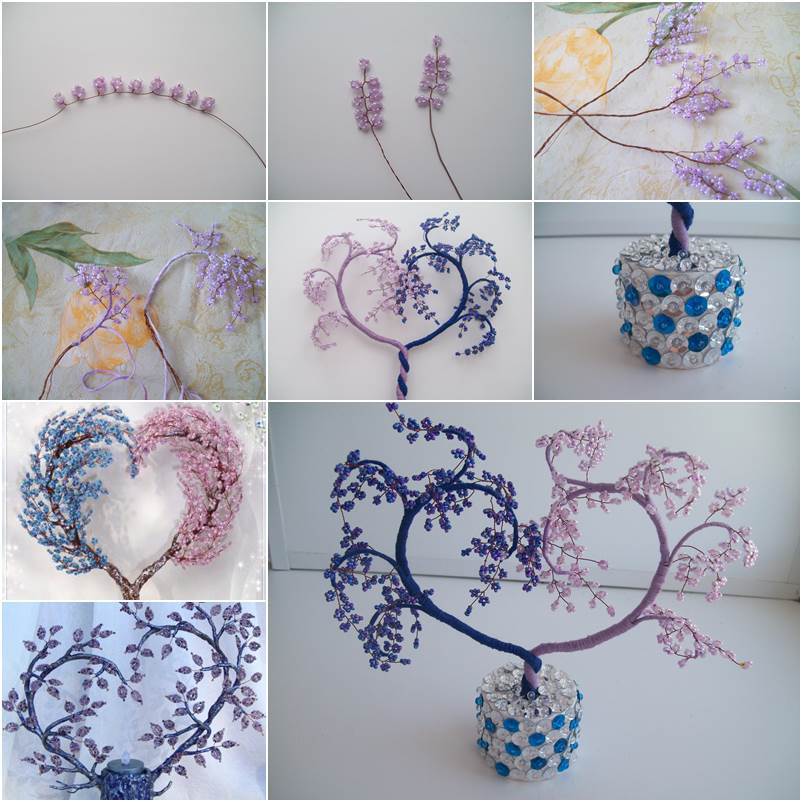 If you like making crafts with beads to decorate your home, you will love this DIY project to make a heart shaped beaded decorative tree. It looks so romantic and beautiful! It will make a nice piece of home decor or a great gift for Valentine's day. You can use different combinations of colored beads to create your own design. Happy crafting!
Here are the materials:
Beads: light purple and blue colors;
Wire;
Embroidery floss with the same colors as the beads;
Foam as the base for the tree;
Sequins;
Glue.

Find out more details about this project at kolobok-kolobok.ru (translated version).
The followings are other beautiful beaded crafts you might be interested in. Click the links below for more details.