How to DIY Corner Unit for the Twin Storage Bed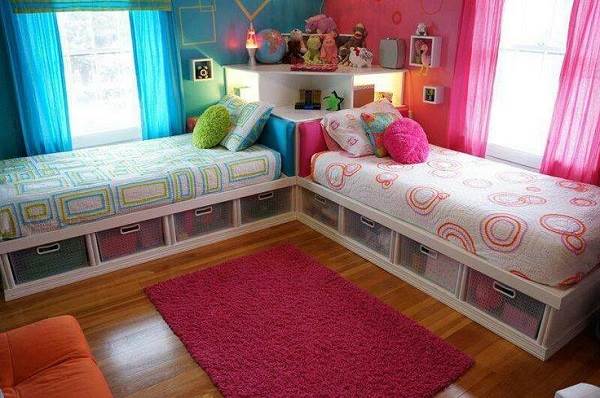 I stumbled upon the above photo on Pinterest when I was searching for storage bed idea for my son and daughter. It was very popular because it's such a great space-saving solution with beautiful design. Most parents just place the two beds parallel against opposite walls in the rooms, leaving the space between the two beds empty. But this innovative bed design connects the two twin beds with a corner unit, releasing more space for the room and improving the interior design. Also, there is a lot of storage built in the bed or the corner unit, which is even better for a room with limited space.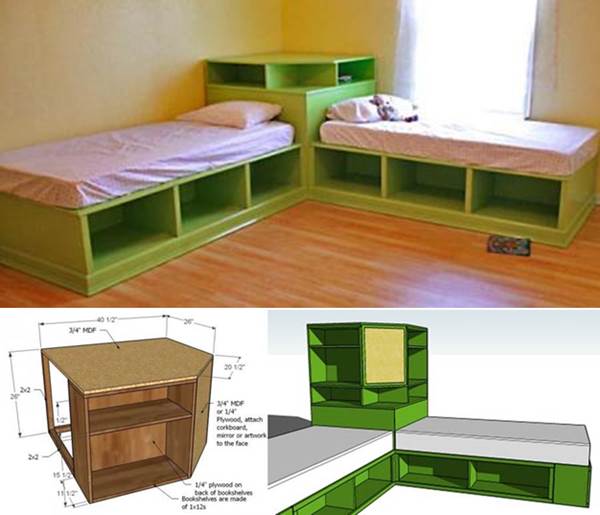 After digging more on the internet, I found a great DIY tutorial on how to build this space-saving corner unit for the twin storage bed. You can even personalize the corner unit by adding a practical hutch to it. In this way, you can improve the storage capabilities of the corner unit even more.

Check out the complete plans here…
You may also like this cool tractor bunk bed. Click the link below for more details.