How to DIY Tractor Bunk Bed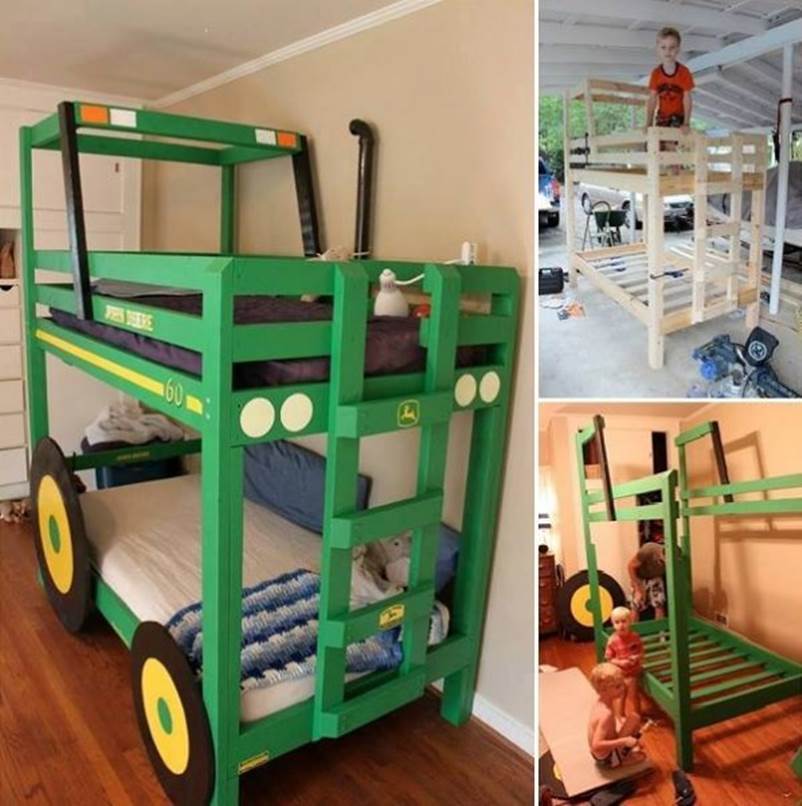 If you are looking to build an unforgettable room for your boys, take a look at this cool idea to make a tractor bunk bed. It is an incredible piece of furniture that will make any boy thrilled to sleep in. It is built exactly like the John Deere's tractor with the yellow stripe, big wheels, an exhaust pipe and the logo! It's a nice space saving solution for small rooms and will transform an ordinary bedroom into an area with lots of fun and excitement. 
You can find out how to make this cool tractor bed here…
You may also like this Cool DIY Boat Bed.