Egg Carton Craft – Delicate Flowers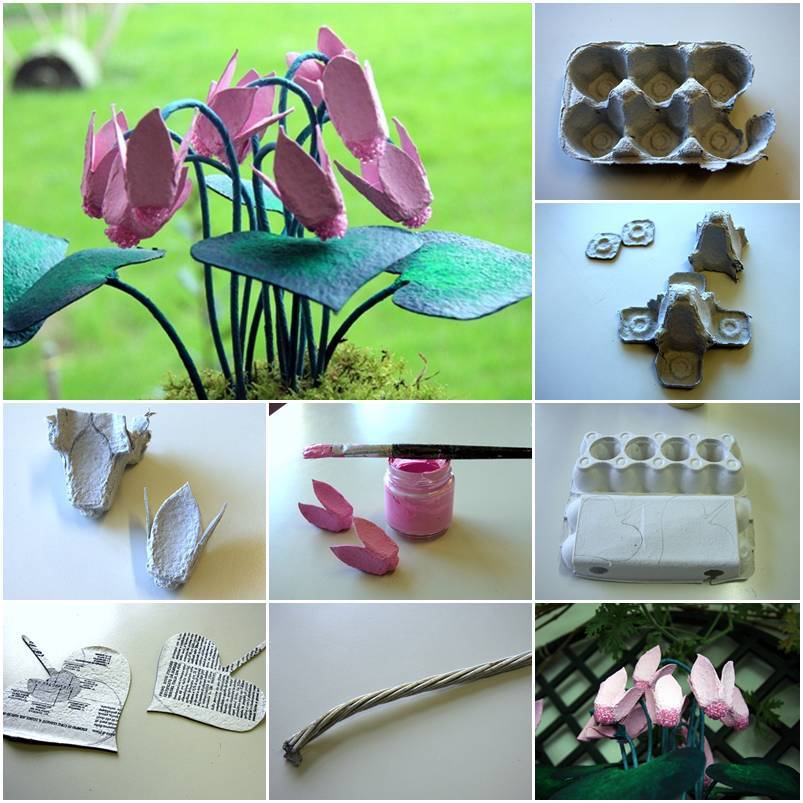 Egg carton flower crafts are a fun and great way to recycle paper pulp egg carton. Today I am excited to feature this DIY project to make delicate flowers out of egg cartons. This is a craft that the entire family can do together. Your kids will learn how to reuse and recycle items into eco-friendly objects. These delicate egg carton flowers will be a beautiful addition to your home decoration. Happy crafting!
Here are the things you may need:
Egg carton;
Wire;
Crepe paper;
Old book page;
Acrylic paint;
Brushes;
Scissors;
Hot glue gun.
Please head over to the Rosijofarecon blog for the detailed instructions and make these beautiful egg carton flowers with your kids. Here's the link…
The followings are other creative egg carton flower crafts for you to enjoy and make.