DIY Woven Paper Storage Box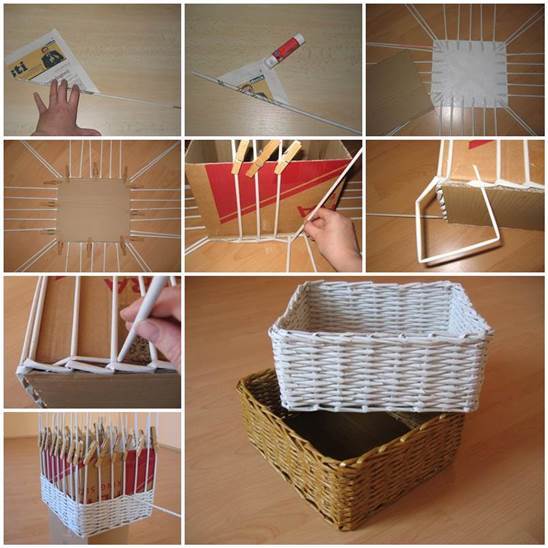 Woven paper craft is a nice way to recycle old newspaper and magazines. It can be turned into some useful household stuffs, such as a storage box. Here is an easy DIY project to weave a nice storage box with tubes made from old newspaper. It's not so difficult to make and it looks really like the one bought in store. Why not do it yourself? Let's try it!
Here are the things you will need:
Old newspaper;
Cardboard;
Glue;
Wire;
Clothespins.

The followings are other creative woven paper craft projects. Enjoy!