DIY Woven Paper Decorative Hat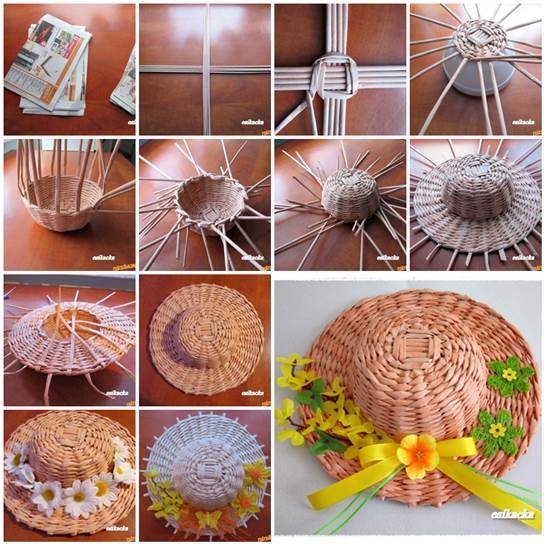 Paper weaving craft is a nice way to recycle old newspaper and magazines. You can make unique home decoration from this traditional crafts. Here is a nice DIY project to weave a decorative hat from old newspaper tubes. Isn't that beautiful? You can hang it on the wall to make a unique wall decor. Take this idea further and you can weave a real hat from something like straw. Great for summer time!
To make this woven paper decorative hat, you'll need:
Old newspaper;
A bowl;
Glue;
Clothespins;
Decorative flowers and ribbons;
Scissors and pliers.

photo source: mimibazar.cz
You may also like this woven paper storage box.