DIY Quilling Flowers Easter Egg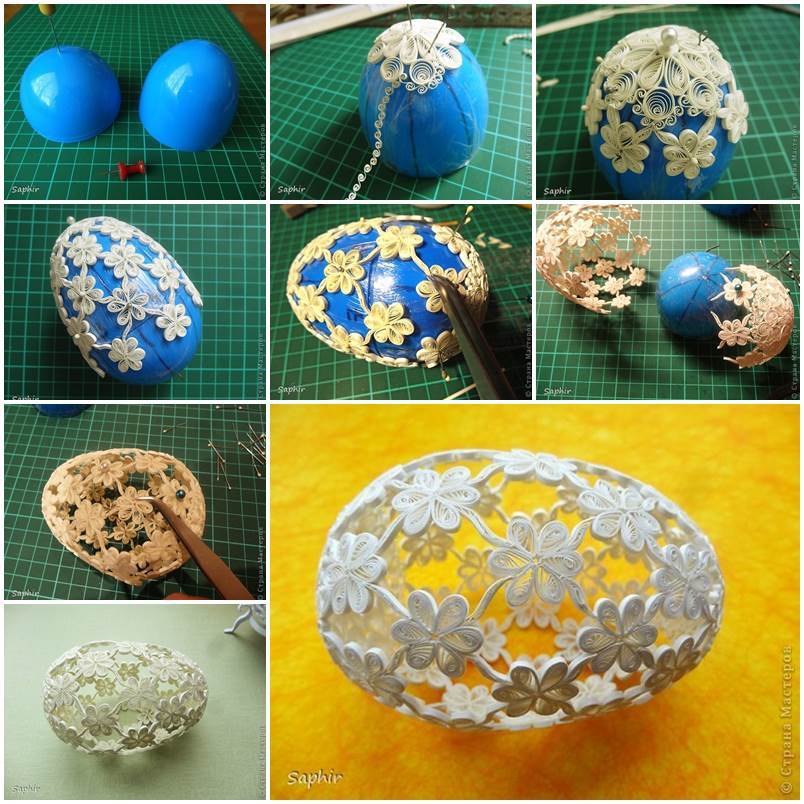 I always love quilled art works because they are so beautiful. Quilling is an art form that involves the use of strips of paper that are rolled, shaped, and glued together to create decorative designs. Quilling can be used to make a variety of beautiful crafts. If you love quilling art works, here is an amazing DIY project to make a quilling flower Easter egg. Isn't it beautiful and ingenious? The effect of the quilling flowers in an egg shape is really special. It looks like a carved egg! It's a very creative way to make an Easter egg decoration. It will also make a nice gift for friends. Of course, it requires a lot of meticulous skills to make this. Would you like to try it?
Here are the supplies you may need:
A plastic egg;
Rubber band;
Pen;
Plastic wrap;
Plastic head push pins;
Scratch awl;
Glue.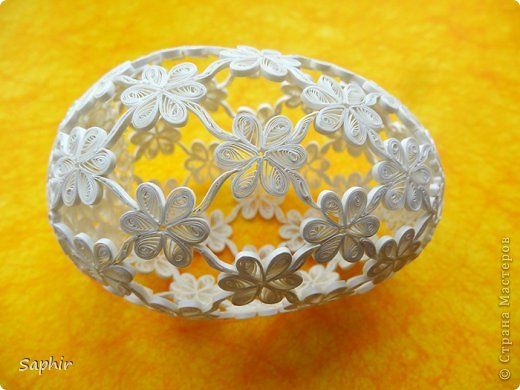 Source and detailed instructions in translated version: Stranamasterov
You may also like this Quilling Decorated Easter Egg.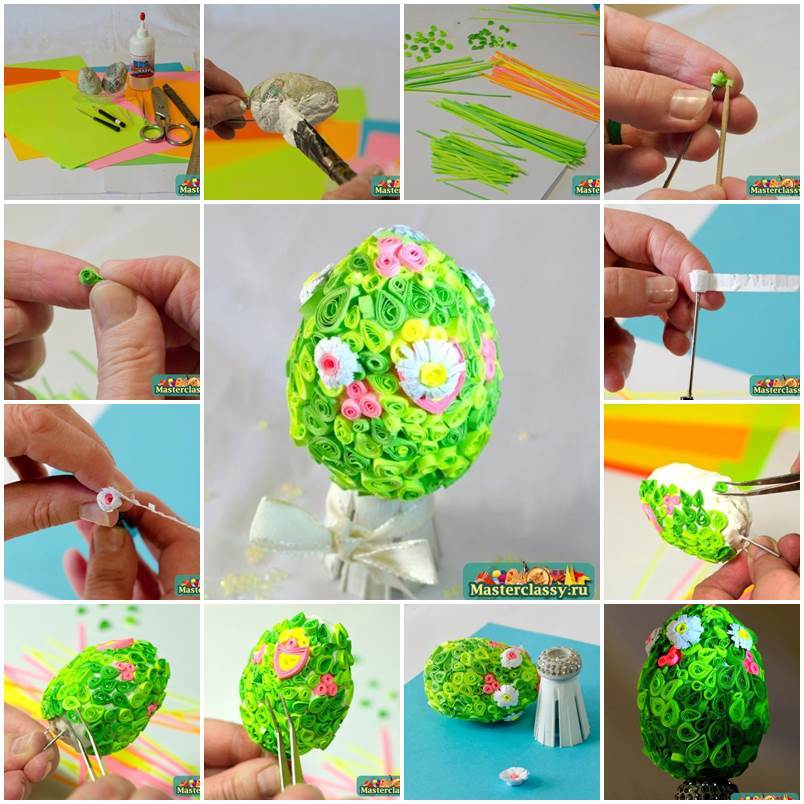 Click here for DIY Quilling Decorated Easter Egg