DIY Pineapple Lamp from Plastic Bottles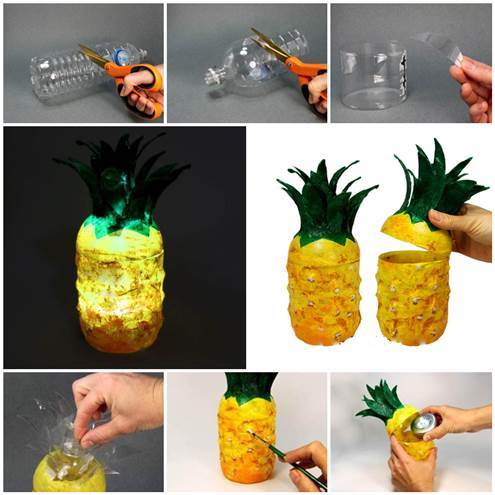 There are many ways to re-purpose plastic bottles into some useful household items. Today I am excited to share with you this creative idea to make a unique pineapple lamp from plastic bottles. With a little bit of creativity and patience, we can make useful stuffs with something that we are going to discard. This pineapple lamp is so beautiful! Put an LED light bulb in it and you'll have a glowing nice decor in your room. Enjoy!
Here are the things you'll need:
1.5 liter plastic bottle
 Scissors, knives
LED lights
green and yellow paper to wrap the plastic bottles
small beads to decorate the plastic bottles
glue and glue brush
paint color
In addition, here are some other creative DIY projects to re-purpose plastic bottles on my website. I hope they are inspirational to you for your next plastic bottle project. Have fun!