DIY Adorable Piglet Planter from Plastic Bottles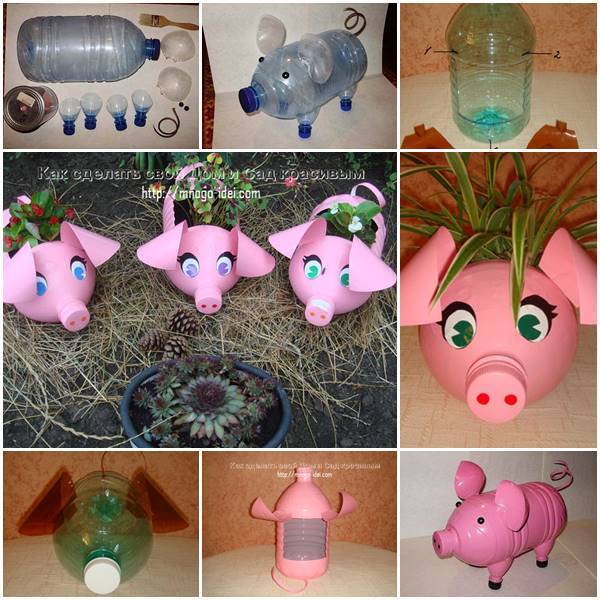 There are many ways to re-purpose plastic bottles and turn them into some useful household items out there on the web. Today I am excited to share with you this creative idea to make an adorable piglet plastic bottle planter. With a little bit of creativity and patience, we can make useful stuffs with something that we are going to discard. These piglet planters are so cute and everyone will love them! You can put them at home or in the garden and plant your favorite flowers and succulents. They will be a wonderful addition to your garden and home decoration. Enjoy!
Materials and tools:
Plastic bottles;
Paint and brushes/Spray paint;
Scissors;
Utility knife;
Glue;
Rope;
Paper templates for the eyes of the piglet.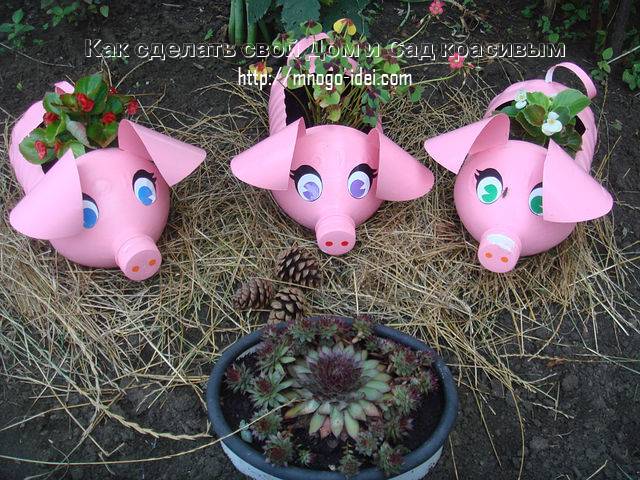 Head over to mnogo-idei for the detailed instructions to make these adorable piglet planters. The original tutorial was written in Russian and is translated into English in the following link…
mnogo-idei – DIY Adorable Piglet Planter from Plastic Bottles
The followings are other creative uses of recycled plastic bottles. Enjoy!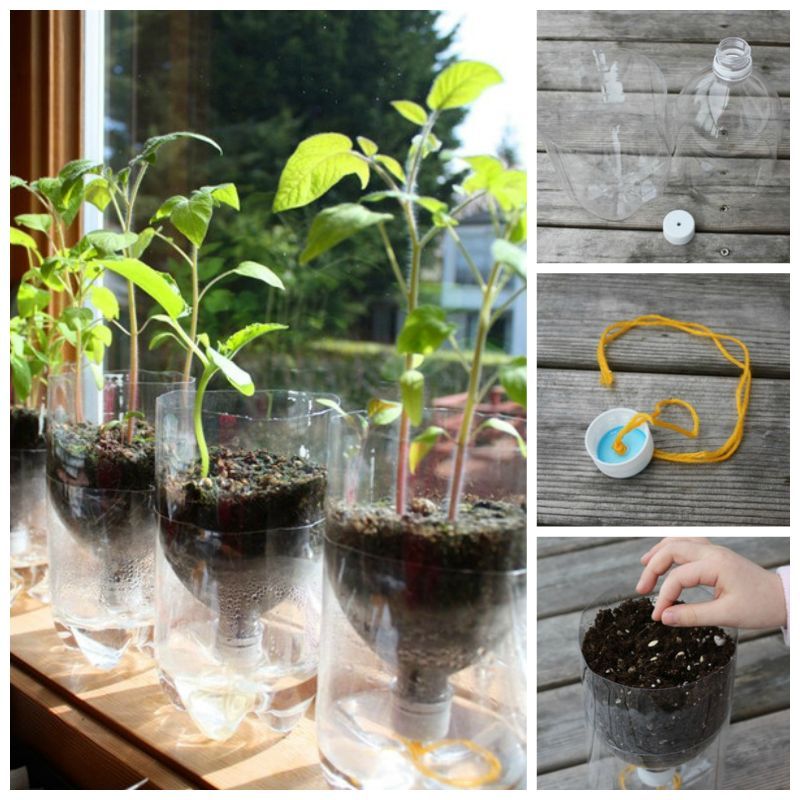 Click here for DIY Self-Watering Seed Starter Pots from Plastic Bottles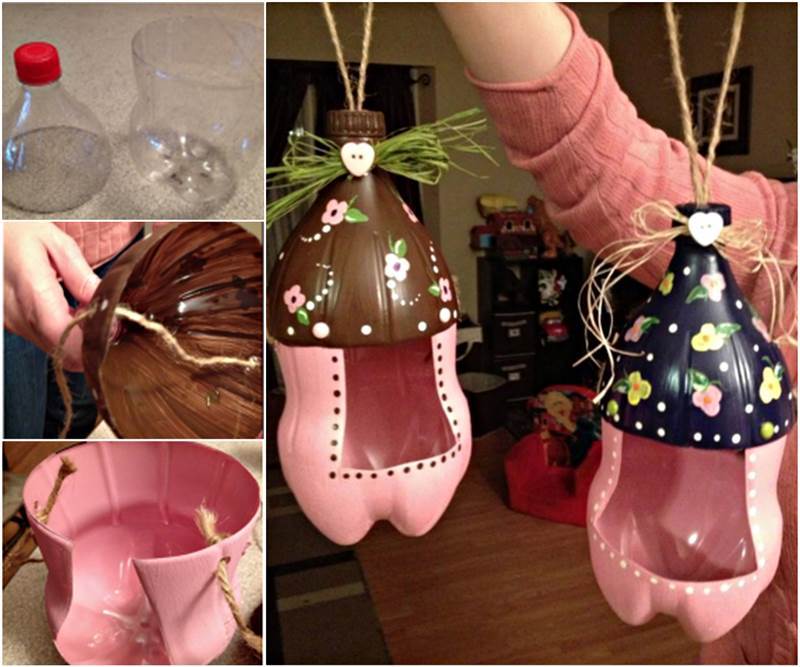 Click here for DIY Plastic Bottle Bird Feeder