DIY Parrot Kesha from Plastic Bottles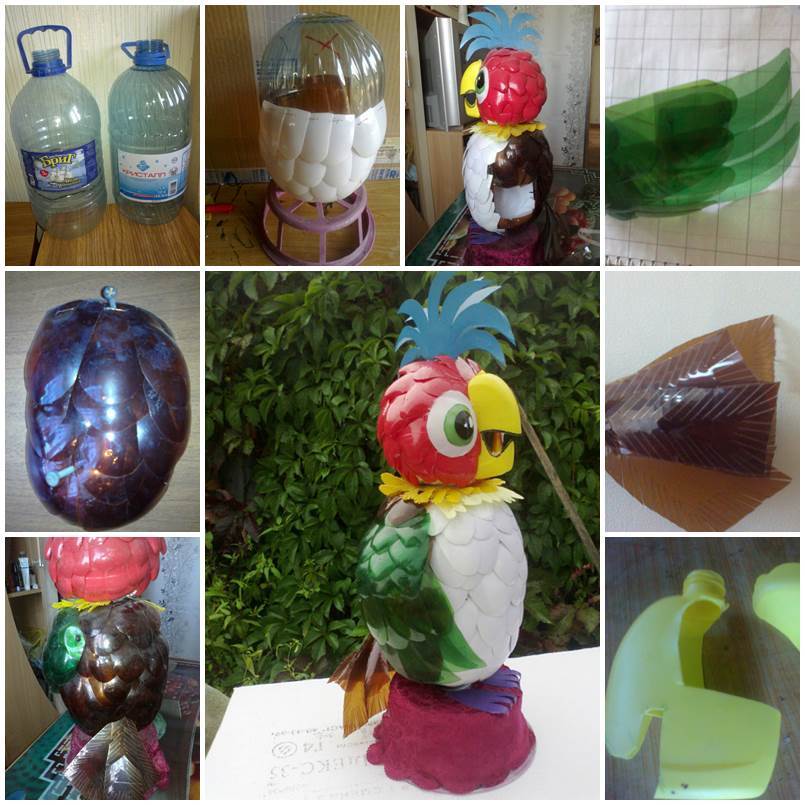 There are many creative ways to re-purpose plastic bottles into some useful household items. Plastic bottle craft is a nice way to recycle plastic bottles. Here is a nice DIY project to make a cartoon figure, Parrot Kesha, from plastic bottles. It looks so vivid and cute! It's great decor for indoors or outdoors. With a little bit of creativity and patience, we can make unique decors with something that we are going to discard. Happy crafting!
Here are the things you'll need:
Plastic bottles;
Knife;
Glue;
Paper;
Lots of patience 🙂

You may also like these turtle toys made from recycled plastic bottles.