How to Make DIY Turtle Toys from Recycled Plastic Bottles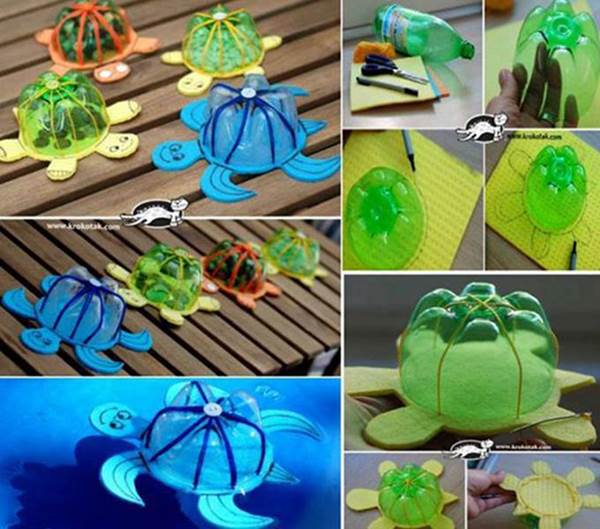 Are you looking for some fun activities for kids to do at home? Here is a super cute craft project to make lovely turtle toys from recycled plastic bottles. It's very easy to make. Basically you just need to cut out the bottom of a plastic bottle, invert it and sew it onto a waterproof foam, and then draw the turtle. It's a project that the entire family can work together and kids will have fun creating and playing with these lovely turtle toys. You can put the turtle toys in water and they "swim" like sea turtles. Or you can put some beans or coins inside to make some music when shaking. Anyway, there are lots of fun. Let's get crafting!
Here are the supplies you may need:
Craft foam;
Plastic bottle;
Marker pen;
Scissors;
Needle;
Thread;
Buttons.

Click the link below for the detailed instructions and make these cute turtle to have fun with your kids…
Looking for other creative ideas to make toys from recycled plastic bottles? The followings are a few more for you. Happy crafting!